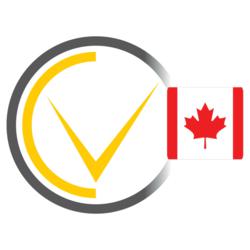 Edmonton, AB (PRWEB) January 07, 2013
Computer Valley is offering a selection of its NAS servers at low prices to customers in Canada and the United States. NAS servers have become a major part of modern business and home networking, and Computer Valley has assembled an exhaustive list of products to suit all tastes and budgets, while their generous 24-hour shipping policy will mean consumers get their products as swiftly as possible.
With an eclectic mix of features, the array of NAS servers come from such brands as Acer, Buffalo, Cisco, Dane D-Link, Hewlett Packard, IBM, Iomega, Netgear, Qnap, Quantum, Synology, Symantec, and a host of others. Computer Valley has an enviable list of NAS server technologies, below are some of their top-line products heading into to 2013.
NAS Servers for the Home and Small Business:

Synology DiskStation DS712+: This compact NAS server features a 1.80 GHz processor, Synology Hybrid RAID (SHR) technology, and two lockable drive bays.
Netgear ReadyNAS Duo RND2000: A fantastic, budget NAS, the Duo RND2000 features a 1.60 GHz processor, 4 terabyte capacity, and 256 MB of memory.
QNAP Turbo NAS TS-212: This sophisticated yet affordable NAS server includes support for CIFS/SMB, AFP(3.2), NFS, FTP, HTTP, HTTPS, Telnet, SSH SNMP, UPnP and Bonjour protocols.
Remote Storage Solutions for Medium Enterprises
NAS Servers for Larger Businesses
HP StorageWorks X1400 G2: Delivering top-of-the-line specifications, and offering users extreme ease of use, the X1400 G2 is a perfect file sharing and print serving device.
Symantec Backup Exec 3600 Appliance: The Backup Exec 3600 range from Symantec comes at many prices points, offering the highest quality in NAS server technology. Computer Valley offers an extensive product range from the Symantec series.
As well as these individual products, Computer Valley has an exhaustive list of NAS technology from their hosted brands, including vast ranges from some of the biggest names in the industry.
Synology at Computer Valley
Synology DiskStation Range: The DiskStation range from Synology is ideal for either home or business use. The 212, 213, 413, 112, and 411 are all in stock at Computer Valley and are perfect for home or small business use. The + symbol on Synology NAS servers means the server is built for higher workloads, and Computer Valley hosts the 2413+, 713+, 2411+, 712+, 1812+, 1512+, and 412+, all suitable for medium-sized businesses.
Synology RackStation Range: The RackStation range removes the need for disk space and delivers a higher workload capability, offering larger businesses a quality storage solution. Computer Valley has many RackStation units in stock, including the 3143xs, 10613xs, 810+, 212, 3412xs, 3421RPxs, 2212+, 812, 812RP+, and 2212RP+.
Netgear Network Attached Storage
Computer Valley is the leading provider of Netgear NAS server technology, with over 65 products in stock. The Computer Valley range includes servers and security measures ideal for major enterprises, while the NV range offers affordable yet advanced solutions for home storage needs.
D-Link mass storage
DNS: The D-Link NAS catalogue at Computer Valley includes the wide-ranging DNS brand, richly packed with features and competitive price points for home and small business use.
PRO: For those with larger operations and networks, the PRO range offers greater workload capabilities and more advanced functions.
NAS servers have become popular not only in businesses but also in the home, offering the ability to share files across a network. With a large selection of NAS servers in stock, Computer Valley offers a multitude of devices that will make sharing and storing files easy, at home or at work. Through its recently overhauled website, Computer Valley is offering businesses and homes the best network storage products heading in to 2013.
As an online retailer, Computer Valley is able to stock a greater number of products than land-based venues, allowing consumers to get NAS systems that are simply unavailable in brick-and-mortar stores. Visitors to http://www.computervalley.ca browse through a large list of the best budget and high-end network attached storage servers, and can filter-search results to find the products that interest them.
Computer Valley was founded as RMS System solutions in 2009, and has since become one of the premier online digital equipment retailers in North America. Offering a high volume of products at discounted prices, Computer Valley serves both individual consumers and corporate clients. The retailer offers competitive prices and a market-leading delivery process that gets products to buyers typically within 24 hours.
# # #