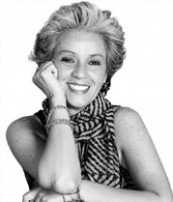 Miami, Florida (PRWEB) January 04, 2013
Adriana Pinto-Torres, a prominent real estate agent in the Brickell Florida market, has joined the prestigious Haute Living Real Estate Network. This exclusive circle of leading real estate agents is invited to bring opulent estates and luxury properties to Haute Living readers.
Recognized for her market knowledge and her negotiating skills, Pinto-Torres assures that each buyer and sellers' transactions are as painless and profitable as possible. Haute Living Magazine will feature Pinto-Torres as an exclusive Haute Living real estate professional.
About Haute Living Real Estate Network:
Haute Living Real Estate Network specializes in selecting top real estate professionals, creating the most prominent directory for exclusive listings. The network website is an online destination for all things real estate-related and features daily blog posts providing up-to-date news on affluent markets and real estate developments. Access all of this information and more by visiting http://www.hauteliving.com/hlrn.
About Adriana Pinto-Torres
Consistent Multi-Million Dollar Top Producer Adriana Pinto-Torres and the APT Team of luxurysouthbeachrealty.com with Cervera Real Estate, believe that growing relationships, anticipating changes and comprehending the individual requirements and nuances of each customer is paramount in giving the best real estate advice, solutions and service.
The philosophy and approach is simple" Addressing luxury living with APT-itude not attitude". Luxury is not a matter of price points, rather a pursuit of excellence in service. This core philosophy is what sets Adriana Pinto-Torres and The APT team apart and what is perhaps the most important asset for buyers and sellers in all of South of Florida. They have the leverage, the marketing and business acumen, the clout and arrow-driven prowess to match the most discerning buyer with his/her property of choice 365 days a year.
Let us say that they uphold old world values when treating their customers all the while providing customized, forward-thinking real estate solutions rapidly. They believe reputation, like business, should be earned. And, they continuously strive to be better, quicker and more responsive to each of our customer's needs and preferences so that he or she chooses to continue doing business with them.
Few in South Florida know the luxury market better than LuxurySouthBeachRealty headed by its APT Team. A pivotal component of the real estate brokerage that sold over 14,000 units representing $6 billion in just 10 years and was the exclusive broker for Miami's top condos like Apogee, Murano at Portofino, Murano Grande and Icon to name a few and now part of the exclusive representatives for Ocean House, St. Regis Bal Harbour, Grove at Grand Bay and BrickellHouse, the APT Team continues to lead.
Being leading specialists of the South Florida region, they can provide you with the best insight, the most apt information as well as the quantification and qualification of Miami's real estate.
Equally important, their commitment also lies in protecting the privacy and confidentiality of their customers. In the words of Adriana Pinto-Torres herself, "if you must always brag and tell, then perhaps you shouldn't sell."
Their clientele is as diverse as their needs, from hedge fund managers to international companies, from celebrities to couples, from retiring baby boomers to seasoned buyers and sellers and first-time Miami owners. They have established a customer portfolio that is varied and no transaction is ever too big or too small.
The APT Team is fluent in English, Spanish, German and French and conversational in Portuguese.
Adriana Pinto-Torres has been a Top Producer of Cervera quarter after quarter since 2010.
Among her achievements, are the Highest Sale for Cervera in 2011 and Top Producer every quarter year after year.
She is both a Certified Luxury Home Marketing Specialist and part of the Million Dollar Guild of the Institute of Luxury Home Marketing.
To Learn More: Visit Adriana Pinto-Torres' Haute Real Estate Profile:
http://www.hauteresidence.com/member/adriana-pinto-torres/