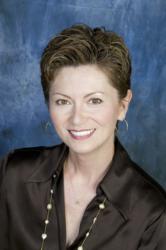 San Diego, CA (PRWEB) January 04, 2013
The expanding Haute Design Network is pleased to welcome Kathleen Kita-Palmer and K. Kita Design, operating out of San Diego, California. K. Kita Design is a full-service design firm for every type of project. From effective partnerships with Architects, Contractors and Subcontractors, through layout and design, to sourcing the finest materials and furnishings, K. Kita Design works to interpret their clients' goals and achieve superlative results which transcend trends.
About Haute Design Network
Haute Design Network selects interior designers that have displayed a high level of expertise and accomplishment in their field. This exclusive circle of leading interior designers is invited to bring their past, current, and future work to Haute Living readers. Kita and her colleagues are featured on Haute Design Network's comprehensive website as exclusive interior design professionals, along with daily blog posts, articles, and up-to-date reports related to design, real estate, and luxury. All this and more may be accessed by visiting http://www.hautedesignnetwork.com.
About K. Kita Design
K. Kita Design is a full-service interior design firm, founded in 1989 by interior designer, Kathleen Kita-Palmer, ASID. From her office in San Diego, California, Kathleen Kita-Palmer collaborates with a team of expert craftsmen and artisans, directing the transformation of her client's ideas into physical reality, epitomizing the client's unique tastes and lifestyle. This project leadership and meticulous attention to detail is valued by her clients who are looking for someone with the ability to guide them through the design process while keeping the final design vision intact.
With extensive experience in a variety of styles and project types, K. Kita Design's objective is to provide clients with the highest level of personalized service to create a timeless interior that achieves the client's design goals and requirements.
To Learn More: Visit Kathleen and K Kita Design's Haute Design Profile at http://www.hautedesignnetwork.com/designer/kathleen-kita-palmer/