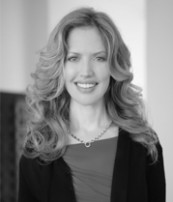 SANTA MONICA, CA (PRWEB) January 04, 2013
Kathy Doyle, the prominent real estate agent in the Santa Monica market, continues to be an exclusive partner of the prestigious Haute Living Real Estate Network. This exclusive circle of leading real estate agents is invited to bring opulent estates and luxury properties to Haute Living readers. For the past 12 years, Doyle has established herself as a leader based on her continuous integrity and efficient practices. Haute Living Magazine will feature Doyle as an exclusive Haute Living Real Estate professional.
About Haute Living Real Estate Network:
Haute Living Real Estate Network specializes in selecting top real estate professionals, creating the most prominent directory for exclusive listings. The network website is an online destination for all things real estate-related and features daily blog posts providing up-to-date news on affluent markets and real estate developments. Access all of this information and more by visiting http://www.hauteliving.com/hlrn.
About Kathy Doyle:
In the dynamic world of Los Angeles real estate, Kathy Doyle has established herself as a leader and has maintained that reputation for the last 10 years based on integrity and efficiency. Equipped with a fundamental understanding of finance, Kathy has earned the respect of clients and peers alike.
Kathy Doyle Estates is a premier brokerage firm, located in Malibu, California. Kathy Doyle is the founder and visionary for the company's seamless marketing and transaction process. With over a decade of real estate experience, Kathy has unique access to local markets and clients that stretch across the globe. She has a huge presence in the Beverly Hills real estate and Malibu real estate markets. Kathy began in the luxury market, and continues to be a leader in Southern California luxury real estate. With a degree in finance, she also has a proven track record in commercial real estate. She is dedicated to each listing, and every client. Her expertise is utilized in every aspect of the real estate process: from marketing to escrow. A leader in sales at Coldwell Banker and Keller Williams in the past, she started her own firm so that she could direct the marketing of the beautiful estates she represents: with harmonious and artistic design that stands out from the other listings on the market.
With a degree in Finance from the University of Texas, she began her career as a real estate financial analyst for the largest home developer in Texas. That analytical approach to business has stuck with her and become the foundation for how she executes her role in each transaction.
Kathy has maintained solid relationships with her clients over the years because working with her is simply a seamless process. She emulates trust, loyalty and integrity while conducting her business with efficiency and dedication. Her primary focus is residential properties in Beverly Hills, Malibu and the surrounding Los Angeles area. She possesses a proven track record in the commercial market as well.
Her innate sense of her clients' needs and desires, coupled with her tasteful, discreet manner, has resulted in an impressive portfolio and a remarkable array of clients. Kathy's steady stream of referrals is evidence of her respected work ethic.
To Learn More: Visit Kathy Doyle's Haute Real Estate Profile at: http://www.hauteresidence.com/member/kathy-doyle/