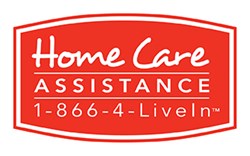 Our unique Quality of Life focus places an emphasis on physical health, mental awareness and social activities. We embrace a positive, balanced approach to aging centered on the evolving needs of older adults through our proprietary Balanced Care Method™
Hinsdale, IL (PRWEB) January 03, 2013
Home Care Assistance, North America's premier provider of in-home care for seniors, is pleased to announce the opening of a new office in Hinsdale, Illinois. The newest addition to the Home Care Assistance family will provide excellent service in Hinsdale and its surrounding communities.
"Our mission is to change the way the world ages," said Margalit Tocher, President of Home Care Assistance of Greater Chicago. "Our unique Quality of Life focus places an emphasis on physical health, mental awareness and social activities. We embrace a positive, balanced approach to aging centered on the evolving needs of older adults through our proprietary Balanced Care Method™."
According to a recent study, 89% of American seniors said they would prefer to live at home rather than a care facility. Yet every year, thousands of seniors continue to enter nursing homes without knowing they had another option: to age in place with the help of a high caliber, rigorously screened, thoroughly trained caregiver.
Home Care Assistance is a community leader and industry participant in the care of all seniors, providing the highest quality caregivers and the most effective case management to meet all home care needs. Home Care Assistance hires only the most qualified caregivers. Caregivers are expertly trained in the Balanced Care Method™ and activities of daily living such as bathing, dressing, grooming, meal preparation, medication reminders and light housekeeping. In addition, all Home Care Assistance caregivers drive, so they often take clients to their doctor appointments, to run errands and even on recreational outings, e.g. to the Morton Arboretum, a movie, the local senior center, or even Starbucks for a cup of coffee.
Another focus for the Home Care Assistance care team is a successful transition from Hospital to Home. One of the leading causes of hospital readmission or slow post-hospitalization recovery is the lack of proper support immediately following a hospital discharge. As the leading experts in post-hospitalization care, Home Care Assistance has developed a guide to provide an overview of the challenges and resources associated with each step in the transition from hospital to home.
Home Care Assistance Managers Rachel Leiner and Janet Simons are experienced, dedicated members of the team and are excited to service the Hinsdale Community. Home Care Assistance staff is available 24/7 to provide trustworthy caregivers to help with all home care needs, including: transportation, healthy meal preparation, companionship, socialization, activities, personal care, and medication reminders, along with dementia care services. Call 630-243-5886 or visit http://www.HomeCareAssistance.com to learn more.
A 2012 Franchise500® Company, Home Care Assistance has received numerous industry awards including Entrepreneur's Fastest-Growing Franchises and Franchise Business Review's Top 50.