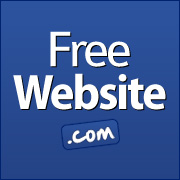 New York, NY (PRWEB) January 04, 2013
Freewebsite.com published an article earlier this week detailing why every business owner should have a customized website.
"A customized website helps business owners stand apart from their rivals," said a Freewebsite.com representative. "It's easy to just take a cookie cutter template and throw together a website. A customized website says to your potential customer that you pay attention to details."
FreeWebsite.com provides customized websites that start out free and can scale up according to users' needs. The websites provided by Freewebsite.com are easy to use. There is no need for special programming knowledge.
"Our company has removed the barrier of money from owning a website," a FreeWebsite.com representative said. "If you have a very small budget, or no budget at all, you can still have your own website. We believe that lack of money shouldn't hinder a business person any longer."
To learn more about having a customized website, read the article at http://www.freewebsite.com/customized-website/
"About FreeWebsite.com: FreeWebsite.com breaks down barriers to website ownership by providing attractive, easy to maintain websites, complete with content, at a low price. To learn more, visit FreeWebsite.com.