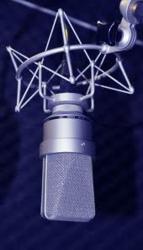 By implementing a few simple changes to a website that conversion rate can increase from 3-5%.
New York City, NY (PRWEB) January 03, 2013
Many websites make the mistake of becoming too cluttered with text, pictures, graphics and other distractions which can lead to user disorientation and frustration. Explainer videos using a voiceover simply describe to user what the website does in the simplest of terms. These videos are fast becoming a standard feature for all websites to help increase sales.
The average conversion rate for most sites is estimated to be around 1%, roughly 1 sale per 100 visitors. By implementing a few simple changes to a website that conversion rate can increase from 3-5%.
These changes include ensuring that the pages load quickly, removing any unnecessary text, add a clear 'call to action' button, and add a voice over or web video.
The problem is that many 'explainer videos' do come with high production costs, from animators creating the graphics, script writers creating copy, and then paying a professional voice talent.
Many businesses are finding that the voice talent on its own is more often than not able to suffice.
Using a professional voice talent along with some simple graphics can tell the story of what a website does and how it can help the client. Though one of the biggest mistakes that can be made is by someone believing they can record their own voiceover.
Voice actors are chosen for this task because they can record audio in a way that is non intrusive, easy on the ear, and most importantly sounds natural.
Traditionally trying to find a voice talent of a professional level incurred many costs, including agent fees, studio time and usage fees. These days the process has been simplified by many professional voice actors being booked directly through an online voice over website.
The Voice Realm allows anyone to search their database, select a voice, and hire them instantly. Even before committing to any payment, they can audition the voice-over actor for free to make sure they are the right choice.
Male and female voice talent record from their own studios, which allows the costs to be kept down.
Voice talent are located around the world with a huge selection of languages and accents available including Neutral English, which is a popular choice for website with an international focus.
The site has two portals, for US customers at http://www.thevoicerealm.com and in the UK at http://www.thevoicerealm.co.uk