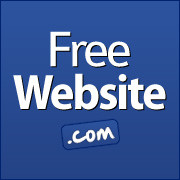 New York, NY (PRWEB) January 05, 2013
Many business owners may feel that building a website is too complicated and time consuming, but the professionals at FreeWebsite.com are out to change that, by showing users how easy it is to design a free website, as well as maintain it in the future.
"Consumers today expect to find a website for your business," said a FreeWebsite.com representative. "They don't just want to know where you are, they want to know about your history and your staff. They want to read comments and reviews from other customers. They want to ask you questions, and they want to do all this on their own time.
"Let our design team show you how easy it is to design a free website," the representative continued. "We know that a website gives your business greater credibility, as well as increasing your market potential well beyond your immediate community. We want to help you do that."
To learn more, read the article at http://www.freewebsite.com/design-a-free-website/
"About FreeWebsite.com: FreeWebsite.com breaks down barriers to website ownership by providing attractive, easy to maintain websites, complete with content, at a low price. To learn more, visit FreeWebsite.com.