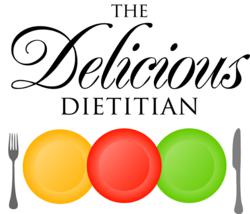 Tackling small goals is a great way to stay motivated, and is much more encouraging than tracking pounds lost. By starting small, your goal can become a part of your daily routine
Mobile, AL (PRWEB) January 08, 2013
This is the time of year when people want a fresh start. Everyone is filled with the best of intentions, excitement, and anticipation for what the new year holds. It's the time of year when people make resolutions—this will be the year to finally lose weight, start exercising, or eat better, and those resolutions stick-- for a few weeks. But then life happens, people get busy and fall back into old habits. Those high hopes and grand plans are forgotten, and in just a few short months, another year has come and gone. It's not that people are not capable of achieving their goals--the problem is that the bar is set too high. Big, long term goals are intimidating, and when people don't see immediate progress, they tend to give up.
Let this year be different. Instead of far-flung resolutions, start small. Start with a day-to-day goal to help build momentum. For instance, a big goal might be "to lose 30 pounds". Start with a smaller goal you can track that will help keep that big goal in focus. It's easy to get bogged down in a big goal, but setting and achieving small goals that gradually change bad habits is a more realistic approach to accomplishing long term results.
Set small daily goals such as taking lunch to work each day instead of dining out, taking the dog for a walk, or eating a healthy breakfast. Tackling these small goals is a great way to stay motivated, and is much more encouraging than tracking pounds lost. By starting small, goals become a part of a daily routine. As these small goals are reached, add on another. With practice, these new habits will become second nature, making that big goal attainable. This can be the year that small changes add up to big results.
Here's to a Happy, Healthy 2013