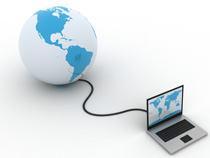 Washington, D.C. (PRWEB) January 04, 2013
RegLink News - the global drug and device regulatory newsletter publisher - is kicking off the New Year with the addition of teleconferences to its list of services for the life sciences industry. Working in partnership with FOI Services, Inc., the company that pioneered access to FDA documents in the 70s, RegLink will focus on the key regulatory and policy developments in 2013. "We are excited to be branching out into a new mode of information dissemination," said RegLink partner Louise Zornoza, "and working with FOI is a guarantee of smooth, top notch conferences. We're confident that their delivery and our content are a recipe for success."
The recent Court of Appeals decision in US v. Caronia (2nd Circuit, No. 09-5006-cr, December 3, 2012) will be the topic of the first teleconference, scheduled for January 10, and it will bring together two leading experts on off-label drug promotion and constitutionally protected free speech. RegLink board member and recognized First Amendment expert Alan Bennett and Supreme Court authority Doug Hallward-Driemeier, both partners at the prestigious law firm of Ropes and Gray, will provide an assessment of the potential impact of the court decision on the promotional practices of the pharmaceutical industry as well as FDA and Department of Justice enforcement policies. RegLink partner Ansis Helmanis will moderate the discussion.
The Caronia case involved a pharmaceutical sales representative convicted of misdemeanor conspiracy for making comments to a doctor about off-label use of the prescription narcolepsy drug Xyrem. Off-label use refers to use of a drug for therapeutic indications that have not been approved by the FDA. While it is common for doctors to prescribe medication "off-label" and to talk about off-label uses in various meetings and conferences, pharmaceutical companies and their representatives are not free to do so. Drug companies currently spend millions of dollars every year on compliance and training programs to deter and detect off-label promotion by sales representatives, and spend billions more to settle allegations of off-label promotion with the government.
About RegLink:
RegLink Associates, LLC is an online publisher of two e-weekly Global Updates that provide a round-up of the previous week's regulatory, clinical, reimbursement, commercial and health technology assessment developments worldwide. Its Global Drugs and Biologics Update and Global Medical Device Update aggregate the "What's New" from major markets around the world by country, region and topic with links to source documents and brief translation of title and content. RegLink offers a free 30-day trial of its Updates.
About FOI Services:
FOI Services, Inc. was founded in 1975 to facilitate the flow of information under the Freedom of Information Act (FOIA). Since its inception, FOI has specialized in Food & Drug Administration information, providing a wide range of products and services. FOI maintains a private library of over 150,000 FDA documents in all categories of products regulated by the agency, and hosts teleconferences on a wide range of topics of interest to FDA-regulated industry.
For more information or to register for the January 10 Caronia teleconference, click here or call FOI Services at 800-654-1147 (+1-301-975-9400 outside the U.S. and Canada).