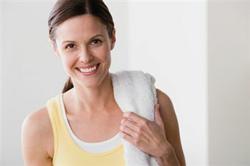 I love to see how it changes lives every day.
Naples, FL (PRWEB) January 23, 2013
XT Fitness is offering 30 days free membership to their fitness site and full access to all the online workouts including the new 10 Minute Workouts. This is a new pricing structure for those making fitness a resolution for the new year.
XT50 Fitness launches a new website that delivers online workout routines to your computer, iPad®, iPhone®, Android®, TV, and more. New workouts are posted each week to keep things fresh and engaging for users.
"One of the complaints we hear most often about Fitness DVD's and workout videos, is that they become repetitive and boring after a few times through. We are out to change that! We post new workouts each week. Each one is unique and different from the last. It's the same total body workout we do in the gym, except you get great online workout routines on your mobile device anywhere and any time." states Jim Steffen, XT50 Co-founder and Trainer.
XT50 is by definition, a total body, cross training workout. It is a combination of functional exercises and routines, organized to provide a great workout in a short period of time. All of the online workouts can be done in under 50 minutes (including warm up and cool down), and are designed so that anyone can do them regardless of age and fitness level. Steffen is proud of the fact that in his classes, "you may see an elite athlete right next to a total beginner; both of them getting the workout they are looking for."
On the site, workout videos are named after a state in the U.S. and Steffen encourages his clients to visit each one at least once to get in the best shape of their lives. He says that if you can workout at least 2-4 times a week, the results will be undeniable.
"I've been in the fitness industry for 22 years and I've seen and tried everything," says Steffen. "I've owned a room full of tread mills and elliptical machines and watched people start and stop their fitness routines multiple times in a given year. The thing about XT50 is that it becomes a fitness lifestyle. The results are incredible and I love to see how it changes lives every day."
Jim Steffen has appeared on Jay Leno, Live! with Regis and Kelly, ESPN's Sports Nation and numerous other outlets. He regularly speaks to businesses, schools and organizations around the country about the importance of a good fitness program and how it improves everything in your life.
Additional Information is available at http://XTWorkoutRoutines.com