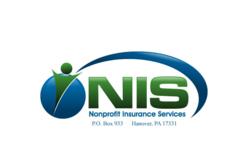 find this new tool to be helpful in training
Hanover, PA (PRWEB) January 07, 2013
Nonprofit Insurance Services announced a new best practice tool for Nonprofit Organizations across the country. This new tool, Communicating Effectively, provides policies and guidelines for communicating with volunteers, employees, and members of the community. The tool is free and available online at http://www.InsureANonprofit.com.
"Our hope this that nonprofits across the country will find this new tool to be helpful in training new volunteers, receptionists, and employees. As our society moves more in the way of electronic communication, these important insights to body language and empathy can help nonprofits continue the great work they offer their communities," stated Brian Barrick, President of Nonprofit Insurance Services.
Nonprofit Insurance Services is an insurance agency based in Hanover, Pennsylvania, that works with Nonprofits across the country to secure affordable and comprehensive insurance protection for their unique needs. For more information on the services they offer and a library of free best practice and risk management tools, visit them online at http://www.InsureANonprofit.com.
# # #