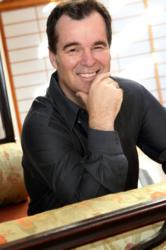 These strategies work effectively regardless of the present situation in the property market
(PRWEB) January 06, 2013
Various recent reports show constantly changing house prices throughout UK. The Royal Institution of Chartered Surveyors said 7 per cent of its members reported falling house prices in November, 2012 while ONS released a report that shows property values have increased 1.7 per cent since the previous year and decreased 0.2 per cent since the previous month.
While these constantly changing figures in the housing market would normally affect real estate investors, property strategist, Rick Otton, says it's possible for them not to be affected.
"I've been using creative real estate strategies since I started dealing houses and I never had to concern myself about the current changes in the economy and housing industry. These strategies work effectively regardless of the present situation in the property market," Otton said.
A New Way Forward in Real Estate
Otton started transacting houses with not enough money to buy several properties at once. But because he wanted to take advantage of the current property market at the time, he uncovered innovative strategies, which he used to create a portfolio of 76 properties in just 12 months. Since then, he has bought hundreds of properties and has proved that his strategies work in any location and in any market cycle.
One of the many innovative property investment strategies that Otton has been teaching is the installment contracts, which has become the favorite of many of his students.
"Three months ago, I didn't even know what installment contract was, and I never believed that I'll actually be at this stage now when we're going to have an exchange in a few days and I can't wait to get my £10,000 out of this deal," Susan Mendonca, one of Otton's students said.
Rick Otton will be coming back to the UK for his Zero-Debt Property Cash Flow Conference, a 3-day conference where he will discuss his innovative strategies and how he used them to build real estate wealth. The conference is scheduled on April 19-21, 2013.
"In three days, I'll show you how to capture the benefits of property now and why this is the new way forward even if you've never invested in property. These property investment strategies are designed for those who have no experience transacting houses as well as for seasoned investor searching for alternative ways to deal houses," Otton explained.
Grab your ticket to Rick Otton's Zero Debt Property Cashflow Conference 2013 here: http://www.rickotton.co.uk/conference
About Rick Otton
Rick Otton has spent decades making money by snapping up inexpensive real estate and putting it to work building wealth. Now, he's teaching other Aussies how to do the same.
Otton is the founder and CEO of We Buy Houses, which operates in the U.S., U.K., Australia and New Zealand putting his strategies to work every day.
Otton got his start in alternative real estate investment in 1991 and within a year acquired 76 properties. In years after, Otton made a fortune using his low-risk, high-reward strategies to inexpensively acquire real estate.
Now, Otton wants to share the wealth by sharing the wisdom, teaching Aussies how to buy and sell real estate without cutting banks and other middlemen in on the deal.
Otton has been featured in a variety of television programs and magazines, including Today Tonight, A Current Affair, Australian Property Investor and more.
You can learn more about Otton and how to invest in residential real estate without using banks at http://www.rickotton.co.uk