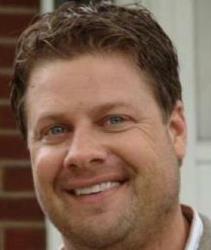 Goals are dreams-live your dreams-conquer your goals
Hummelstown, PA (PRWEB) January 04, 2013
Today, professional life coach Jason C. Jean announced his 2013 "Keep it Black & White" seminar tour dates and featured topic: Is Bullying Really Bullying?
"I think in today's society, people have veered away from what a real bully is and are making the whole topic more confusing for kids and adults…this creates a gray area that not only affects kids, but adults as well. All ages need to learn how to deal," Jean explained.
As a certified life coach, published author of two books—Life's Tool Belt and I Will, I Am, I Was—and motivational speaker, Jean's seminars are known for drawing crowds based on his unique approach. He focuses on coping techniques and teaches a variety of methods during each seminar.
"I don't do fluff when it comes to real life topics," said Jean. "Sure, I expect some people to raise eyebrows at first, but once they hear what I discuss and grasp how and why I teach people to look at life as black and white while avoiding gray areas, they'll understand."
As a straightforward, to-the-point life coach, Jean's primary goal is helping his clients accomplish goals; his tour is no different. Jean's seminars detail ways to deal with positives and negatives in life, staying on top and coping when a downhill slope begins and it's time to move on.
"I teach my clients to avoid stagnancy. Based on this, some of the subjects I discuss are controversial," Jean explained. "I believe that as a society we've lost focus on the qualities of life. I'm ready for this challenge and make it my mission to get people back on track—one by one if that's what it takes."
Jean's "Keep it Black & White" seminar offers a profound approach to help attendees become inspired to feel great about themselves…even when times are tough or they may be the victims of bullying.
To learn more about the seminar itself and future tour dates, or to set up a consultation (regardless of location), visit http://www.jasoncjean.com. Tickets and seats are limited.
###
To schedule an interview or appointment with Jason, call 717.482.8178, email at askjason(at)jasoncjean(dot)com or visit Jason's personal website at http://www.jasoncjean.com for additional information.
Contact: Jason C. Jean
(717) 482-8178 or askjason(at)jasoncjean(dot)com
http://www.jasoncjean.com