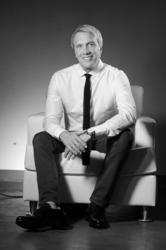 Lt. Col. Oliver North stands as a beacon of strength, honor, and the foundation on which this country was built
Grapevine, Texas (PRWEB) January 08, 2013
Ed Young and Fellowship Church are hosting an event entitled "A Weekend of Honor" this Saturday and Sunday at all seven of the churches locations. As part of this special event, Pastor Ed Young will be hosting Lt. Col. Oliver North, a combat decorated U.S. Marine and author of the new book Heroes Proved.
Pastor Young says of the weekend, "Lt. Col. Oliver North stands as a beacon of strength, honor, and the foundation on which this country was built. We're thrilled to welcome this American hero to our church! We believe that one of the greatest gifts we've all been given is the freedom we experience every day in our nation. There are so many who have sacrificed for that freedom, and we look forward to honoring those men and women who provide it."
This memorable weekend begins Saturday night as church attendees gather at Fellowship Church locations throughout Dallas/Fort Worth, Miami, Florida and Columbia, South Carolina for a unique opportunity to serve members of the Armed Forces and their families and provide care packages for the troops. Then, the event will continue Sunday as Pastor Ed Young welcomes Lt. Col. Oliver North live.
Oliver North is a combat decorated U.S. Marine, a #1 best-selling author, a syndicated columnist, and the host of "War Stories" on Fox News Channel. He is also the author of 13 books, his latest, Heroes Proved, is based on his extensive experience as a combat-decorated U.S. Marine and counter-terrorism expert.
Lt. Col. Oliver North with be joining Pastor Ed Young at both Sunday experiences. He will also be signing books after each weekend service. In addition, he will be available for interviews beginning at 1:00pm and ending at 1:30. Please contact the church to arrange interviews.
This event is free and open to the entire community. Times and Locations for Fellowship Church can be seen on the church's website. FellowshipChurch.com.
ABOUT:
Ed Young is the founding pastor of Fellowship Church, one of the most attended churches in North America. He is an author and speaker noted for communicating biblical truth in creative and memorable ways. He has a passion for making the complex, simple as he speaks truth to people in ways they can understand and apply to their everyday lives. He has written 14 other books, including The New York Times best-seller Sexperiment.
To learn more about Ed Young and his ministries, visit EdYoung.com.
PRESS CONTACTS:
Contact: Andy Boyd
Company: Fellowship Church
Phone: 972-471-6601
Email: andy.boyd(at)fellowshipchurch(dot)com
Contact: Casey McCann
Company: Fellowship Church
Phone: 972-471-6609
Email: casey.mccann(at)fellowshipchurch(dot)com