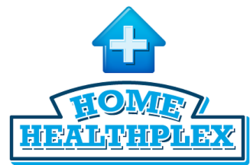 Home Healthplex offers a wealth of informations for any clinician
Oklahoma City, Oklahoma (PRWEB) January 04, 2013
When it comes to searching for home health agencies, some clinicians have a hard time finding such agencies for patients with special needs. Home Healthplex meets and exceeds this need. Home Healthplex is a new App as well as a website, http://www.homehealthplex.com for home health agencies to sign up, input information, and add other advertising for a small monthly fee, that clincians will view when searching for home health agencies for patients.
With the new year at hand, Home Healthplex is offering cheaper rates to get more agencies on board. Home Healthplex CEO Cody Turpin was reached for comment and states, "Home Healthplex is excited to see what happens in the new year with the app and website. The company has decided to keep these low rates in place for a couple of months to give home health agencies the edge they need to draw in new referral sources. The company can't wait to help agencies bring in new referrals."
Home Healthplex is proud to boast that it is an american, family owned business, and always has time to answer any questions that home health agencies might have in the sign up process. There will never be a time where an agency has to wait in line or an email response. All questions are answered with in 12 hours and you get to speak with a real person.
Home Healthplex offers a wealth of information for any clinician, while also adding a new realm for the home health agencies. The agencies that are already on board are excited to see that they can advertise, as well as provide vital information all in a one stop shop. The rates that are in place for such information and advertisement for a company are so low that it is almost unheard of. Home Care agencies find this particularly nice since they are able to reach such a large audience without the massive out of pocket expense that companies see with normal advertising.
App downloads as well as Home Health agency enrollment is happening daily, with a clinician base across the United States that will very soon reach into all of the 50 states. Home Health agencies are encouraged to sign up soon to take advantage of the new lower rate.