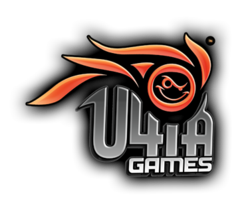 U4iA Games' core, multiplayer first-person shooter Offensive Combat explodes onto Facebook today with more than 500,000 active players.
Bellevue, WA (PRWEB) January 04, 2013
U4iA Games' core, multiplayer first-person shooter Offensive Combat explodes onto Facebook today with more than 500,000 active players. The new game bolsters Facebook's unmatched selection of social games with console-quality competitive multiplayer gameplay. The game is playable as a Facebook App and included in the Action games section of the App Center.
Casual and simulation games once dominated Facebook, but new, fast-paced, competitive, web-powered games are being introduced to challenge traditional console and PC ecosystems. More than 251 million people play games on Facebook.com every month, and Offensive Combat now strengthens Facebook's offerings for core players.
"We designed Offensive Combat for a fast-growing segment of core gamers who want a fine-tuned, eSport-level FPS game that can be played anywhere, anytime via their web browser, and not limited by a major software install or the need for dedicated hardware," said Chris Archer, co-founder and CCO of U4iA Games.
"There's no better platform than Facebook to seamlessly connect with your friends and play our game. We have already seen six-fold active user growth in a limited test over the holidays," said Dusty Welch, co-founder and CEO of U4iA Games. "Hundreds of millions of gamers are clamoring for competitive gaming action they can play with all of their friends, and Offensive Combat is delivering that experience."
The pwn-fest begins today at http://apps.facebook.com/offensivecombat. Offensive Combat players can arm their character with elements from more than 30 video game archetypes, including modern soldiers, space marines, robots and more. A robust skill tree and deep weapon customization system, which includes an exclusive "spin to win" feature, means players can modify their arsenal in thousands of ways. A growing list of multiplayer game types and nine playable maps are available now, with new content being added regularly. The game is free-to-play, and for a limited time, gamers can invite their friends and receive in-game coins for themselves and a buddy.
About U4iA Games
Based in Bellevue, Washington, U4iA Games (pronounced "euphoria") is a new independent games startup founded by Dusty Welch (CEO) and Chris Archer (CCO), industry veterans with former executive and franchise-building roles at Activision, Call of Duty, Treyarch and Sony, among others. Archer and Welch established the company with the goal of bringing triple-A, console-quality core gaming experiences to web browsers and mobile devices. For more information, visit U4iAgames.com
Like: facebook.com/offensivecombat
Follow: twitter.com/U4iAGames
Watch: twitch.tv/offensivecombat
Subscribe: youtube.com/U4iAGames
Email: contact(at)u4iagames(dot)com
Facebook® is a registered trademark of Facebook, Inc.
U4iA and Offensive Combat are trademarks of U4iA Games, Inc. All other names are the trademarks of their respective owners.
U4iA Games, Offensive Combat logos and other media assets available at this link: http://bit.ly/GetOffensive