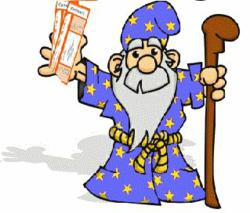 (PRWEB) January 05, 2013
The Milwaukee Bucks have not made the playoffs since the 2009- 2010 season, and have been the 9th seed in the NBA for the last two seasons barely missing the playoffs. So far in this NBA season 2012-2013 the Bucks have been playing playoff basketball, thanks to Monta Ellis, and Brandon Jennings. BMO Harris Bradley Center is rocking with excitement as fans pack the arena out to cheer on their team. Tickets to the games this year have been very popular with the fans, due to the youthful, exciting team the Bucks have. Bucks fans cannot wait to cheer on Brandon Jennings and Monta Ellis as they make a playoff push. The place to check out for the best deals on Milwaukee Bucks tickets is Whiztix.com. This website is a free to use ticket search engine, which helps fans compare multiple event ticket selling sites. Tickets to Bucks home games at BMO Harris Bradley Center aren't selling out leading to great resale prices way below face value of the seats. According to Whiztix.com, tickets to the Suns vs Bucks game on 1-8-13 can be found for $ 4 dollars. The lowest current prices for games in the next few weeks can found on 1-11-13 when the Pistons play the Bucks, tickets to that game can be found for as low as $ 3 dollars.
Milwaukee Bucks tickets are available for every home, and away game. Fans from all over the globe can see the Bucks play and cheer their favorite team to victory. The bucks have 41 exciting road games giving fans from across the US 41 different opportunities to see their team play at another arena besides BMO Harris Bradley Center. Bucks fans from New York can see their team play the New York Knicks live from MSG on February 1, 2013. The Bucks also play in Dallas and Houston February 26, 2013, and February 27, 2013 allowing Bucks fans from Texas multiple opportunities to watch their team play.
Other Cities the Bucks will be visiting between January and April include Indianapolis, Chicago, Toronto, Los Angeles, Phoenix, Portland, Cleveland, Detroit, New York, Denver, Salt Lake City, Dallas, Houston, San Francisco, Sacramento, Washington D.C. Atlanta, Philadelphia, Miami, Orlando, Atlanta, Charlotte, and Oklahoma City. Tickets to these games have been selling fast, and will continue to do so, because the Bucks have been playing great Basketball.