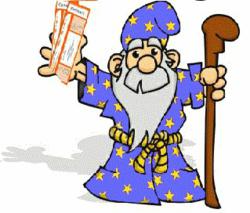 (PRWEB) January 06, 2013
For over a decade, coach Gregg Popovich has had the Spurs playing elite basketball. The Spurs consistently have been a playoff team, along with having one of the best records in the NBA. This season is no different, Tim Duncan, Tony Parker, and Manu Ginobili continue to play top notch basketball and fans continuously get to watch winning basketball. Spurs fans continuously get to see winning basketball at At&T Center. Every night the stadium is rocking with excitement as fans go nuts hoping the team makes a deep run into the playoffs this season. Tickets to the game this season have been very popular, and fans cannot wait to go cheer on the big three in what could be one of their last great seasons. The place to check out for the best deals on San Antonio Spurs tickets is Whiztix.com. This website is a free to use ticket search engine which helps compare multiple event ticket selling sites. All tickets are guaranteed from their respected sites.
Tickets to Spurs home games at AT&T Center can be hard to get on other sites, but are easy to obtain for reasonable prices on Whiztix. Whiztix helps users search many resale sites at once, to find the cheapest priced tickets often way below face value, and best deals on seats at a particular game. For example tickets for Memphis Grizzlies at the Spurs can be found for $2 dollars for the January 13, 2013 game. Another example is Oklahoma City Thunder vs. the Spurs on March 11, 2013 tickets can be found for $17 dollars on whiztix.com.
San Antonio Spurs tickets are available on Whiztix.com for every home, and away game. Fans from all over the world can go cheer and watch their Spurs play basketball in multiple different arenas, not just AT&T Center. The Spurs have a total of 41 away games giving fans from across the country and globe 41 times to see their team play at other locations. Spurs fans in other parts of Texas can watch their team play in Dallas, and Houston as the Spurs battle for Texas bragging rights. Spurs fans in Chicago can watch their team play on February 11, 2013. Spurs fans in Oklahoma City can cheer their team on April 4, 2013 as both teams try and lock up the number 1 seed in the western conference.
Other cities the Spurs will be visiting between January and April include New York, New Orleans, Memphis, Atlanta, Philadelphia, Dallas, Minneapolis, Detroit, Chicago, Cleveland, Sacramento, Los Angeles, San Francisco, Phoenix, Houston, Oklahoma City, and Denver. Tickets to these games have been selling fast, and will continue to do so, because the Spurs have been playing great winning basketball.
Besides Spurs tickets every single NBA team's tickets, every sports team, concert, and even Broadway play tickets are compared on Whiztix.com.