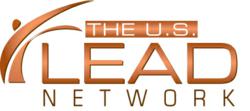 US Lead Network offers complimentary photo shoots and green screen videos to new clients. A remarkable value with a great PR boost!
Phoenix, AZ (PRWEB) January 05, 2013
The US Lead Network is now offering complimentary photo shoots to new dental and medical internet marketing clients. The company excels at providing aesthetic websites that rank on the top pages of search engines. A professional photographer completes the photography and the images will be incorporated at no charge into the website and internet marketing campaign. Those interested should call (877) 791 - 6466 for more information.
The US Lead Network offers medical and dental websites that are Wordpress, and has also developed a proprietary conversion process for old HTML websites into Wordpress without any loss of rankings. The content management system creates remarkable websites that look excellent on desktops, laptops, tablets and smartphones.
The websites are extremely easy to modify and add content to, which is a typical lament among business owners. Said owner David Greene, MD, "The websites produced allow the practice owner to use the content management system if desired after just one lesson. Or we handle everything, whichever is desired."
The photography session has considerable value, as the imagery provides website viewers with fresh pictures of the practice and staff. All of the images are available for use by the practice as well.
The US Lead Network is a Phoenix internet marketing and SEO company that also offers bilingual websites, which provide spanish speaking site visitors with information and education to become patients at the practice.
The US Lead Network maintains writers for blogs, press releases, and articles for all specialties of medicine and dentistry. The company owner, Dr. Greene, was recently honored as a Top 20 EzineArticles.com author out of over 450,000 contributors to the world's leading online article database.
"Medical and dental practices can receive lots of patients from the internet, but need internet marketing to truly make it a continual success. US Lead Network has numerous programs designed to make the return on investment many times over. It takes form and function with consistent content - that's what the search engines want," said Dr. Greene.
To take advantage of the complimentary photo shoot offer and receive a free SEO consultation, call (877) 791 - 6466.