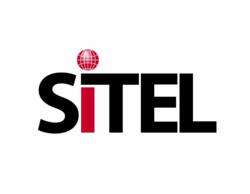 Watford, UK (PRWEB UK) 9 January 2013
Sitel, a leading customer care outsourcing provider, today announced that Flybe, Europe's largest regional airline, has selected Sitel as its customer service partner in the UK. The partnership integrates Flybe's existing customer service agents into Sitel's state of the art Exeter facility to provide travelers with world class customer care.
In their search for a customer service partner, Flybe evaluated a number of options and service providers throughout the UK and overseas. Sitel was chosen because the company could minimise the impact of the transition on Flybe's existing staff whilst offering a high standard of infrastructure and technology. Through the partnership, Flybe will retain the skills and knowledge of the existing team and gain the travel industry customer care expertise of Sitel's management team. The contract took effect on 15th December 2012.
Jonathan Breedon, Flybe's Director of Customer Services said: "Flybe's decision to outsource our call centre function to Sitel at their Exeter-based facility is good news for our staff, our customers and the company. Sitel are leaders in their field and this move ensures job security for all transferring staff. Our customers will continue to receive high quality service from a premier UK-based call centre and Flybe will not have to bear potentially significant relocation costs given the need to invest in modern premises and enhanced technology. I look forward to establishing a long and positive relationship with Sitel."
Joe Doyle, Vice President Global Marketing, Sitel, said: "Sitel has years of experience managing customer care for travel companies ranging including major airlines, online travel sites and international hotel chains. We are thrilled to have come to such a mutually beneficial partnership with Flybe and look forward to having the team join forces with us to provide great customer service and support to Flybe's customers."