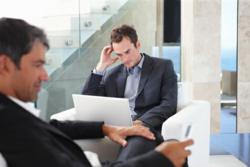 The new leisure development will give the city the boost it needs, creating jobs and increasing spending in the area
Chelmsford, UK (PRWEB UK) 9 January 2013
Research by leading company formation agents Duport.co.uk shows that, between July and September 2012, net company growth in Chelmsford fell to 154, compared to 229 in the third quarter of 2011.
The UK company share of Chelmsford also fell during the third quarter, as did the number of company registrations, suggesting that the area is still suffering from the effects of the recession.
However, the local economy is set to receive a boost with a new development that has recently received planning permission. The riverside development will include a flagship John Lewis store, an eight-screen cinema, 25 shops and four restaurants. It will create 450 jobs and is expected to bring £100 million to the area each year.
Managing Director of Duport.co.uk, Peter Valaitis said:
"Chelmsford, like so many other areas in the UK, has clearly suffered during the last few years."
"However, the new leisure development will give the city the boost it needs, creating jobs and increasing spending in the area. I expect to see much more positive statistics for Chelmsford in our next report."
The Duport Business Confidence Report for Chelmsford provides data and statistics that give an insight into the local business landscape. More information can be found at http://www.duport.co.uk/chelmsford.
Duport Business Confidence Reports are generated and released by Duport Associates Ltd. The data contained in these reports is assimilated and analysed by Duport using public record data from sources including Companies House, Office for National Statistics and Ordnance Survey. Duport Associates Ltd is a leading UK company formation agent, established in 1997 and registering around 10,000 new companies each year through its Companies House approved software.