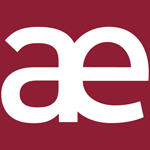 (PRWEB UK) 10 January 2013
AirExpress Travel and Tours have today announced that they have launched their new online booking tool for agents.
The tool is a link from their current online booking engine that allows registered agents the ability to log-in to the site and see their discounted prices along with the ability to markup, book and pay on account.
With over 100 agents already buying their holiday components from AirExpress, the new agents log-in will enable real time pricing and availability to be seen without the need to telephone through to the London based head office.
AirExpress online business manager, Jon Matthews, hopes this will prove to be a cost saving application both for AirExpress and the agents that they supply to. He added that he hoped this would open the business up to bringing more agents onboard from across the country.
Managing Director, Muzirul Haque added that this really showed how AirExpress are sprinting in to the 21st century and truly automating many aspects of their travel business, allowing them to focus their attentions more on customer satisfaction and advancing the relationships they have with their agents.
AirExpress are a travel agent to both trade and consumer, based in Whitechapel in the heart of London's East End.