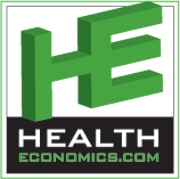 Digital connection with the HEOR audience is exploding; HealthEconomics.Com is the nexus of this connection. The appointment of Dana Minyard to oversee IT and Operations will enable us to meet demand and continue our leadership in this area.
Ponte Vedra Beach, FL (PRWEB) January 07, 2013
HealthEconomics.Com announced today that Mr. Dana Minyard has joined the firm to further expand their growing website of online resources for the healthcare value and market access arena, and to facilitate the fast-growing firm's internal operations. Dana Minyard comes with a wealth of experience within the communications and information technology industry, having spent more than two decades working for large media corporations, including Meredith Corporation and Morris Network Inc., where he was instrumental in improving computer technology capabilities, managed internal systems for employee communications, and played a key role in creative services for client and corporate advertising. Dana was most recently Creative Services Producer for Fox Carolina 21 in Greenville, South Carolina, and prior to that played a pivotal role in the Engineering/IT department at WCBI-TV LLC, in Columbus, Mississippi.
Minyard joins HealthEconomics.Com in advance of an important website re-launch as well as an expansion of marketing and advertising services where he will oversee all facets of information technology and internal operation processes. Dr. Patti Peeples, Founder and President of HealthEconomics.Com says, "Dana has been a key consultant to HealthEconomics.Com for the past two years, and his ability to identify unique solutions to our fast-changing and ever-expanding IT and operational needs sets him apart from his peers. We view his full-time appointment as a sign of our firm's continued growth and he will further enable us to lead the industry in online resources for the pharmaceutical healthcare value arena. Further, Mr. Minyard is highly creative and a seasoned advertising executive, and this skill will facilitate the growth of a new service line of establishing an in-house advertising agency to further serve our client's marketing needs in the health economics and outcomes research field."
Dana will operate out of a new office devoted to all IT functions, located in Greenville, South Carolina, further expanding HealthEconomics.Com's existing offices in Florida and New Jersey. Minyard comments, "I am excited to start a new challenge within HealthEconomics.Com and look forward to working with the team to develop their already extensive website and service suite and to expand their internal operational capabilities. I am fortunate to be joining such a respected company in the important and growing field of health economics and market access."
HealthEconomics.Com is the world's most comprehensive and credible website for resources in healthcare value and market access and is a trusted resource for the biopharmaceutical and healthcare industry. HealthEconomics.Com, established in 1994, also provides policy updates, professional development, education resources, jobs and conferences for health economics, outcomes research, and reimbursement professionals. The website attracts 10,000 visitors every month and the well-respected HealthEconomics.Com Newsletter reaches 20,000 professionals every week.