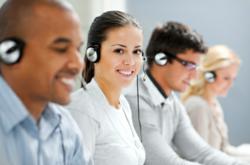 Atlanta, GA (PRWEB) January 07, 2013
AQuickDelivery, a recognized same-day courier in the transportation and distribution industry, announces their premium Direct On-Call Appointment Pick-Up Services. This service is in an effort to offer account holders with a higher level of superior same-day delivery services and market their service products to expand their client base. AQuickDelivery is a professional courier and strives to be the best choice in the courier industry.
The Atlanta courier has listed on the on-call delivery services page their Direct On-Call Service. An appointment pick up can be requested only within their Direct On-Call Service, which is the courier's premium same-day delivery service. Within this service, AQuickDelivery will pick up their customer's package within a 30-minute window, and then, go directly to deliver it. With appointment pick-ups, customers can request a specific time of pick-up in advance. Appointment times are not a core value-added service and is offered upon request. Due to peak times and heavy volume, appointment pick-up services are offered on an availability basis. Customers can select Direct Service via online or by phone call. When requested online, the appointment pick-up request must be notated. All customers will be notified if an appointment pick-up time can not be offered at that time.
AQuickDelivery understands that on rare occasions, their account holders and clients sometimes have immediate service needs that require the highest priority and flexibility. The appointment pick-up services are managed with dispatch expertise and route optimization. The courier has experienced, professional drivers and staff, which adds security and trust knowing that your appointment pick-up will be performed on-time. The courier service is also available 24/7 to assist its' customers with any service change requests and other service needs.
AQuickDelivery is a recognized leader of same-day delivery and transportation services. Their service approach to business is to focus on customer care, on-time deliveries, and utilize the most modern courier technology to produce optimal results. From mail-run services to national route deliveries, AQuickDelivery is able to offer courier logistic solutions nationwide. Based in Atlanta, Georgia, AQuickDelivery provide quality courier services to over 1,500 clients, including Fortune 500 Companies throughout the US.