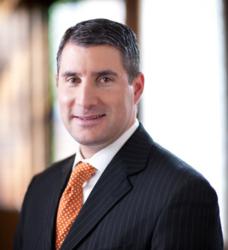 The drug manufacturer didn't tell them, and now women are facing severe bodily harm. Birth control isn't supposed to be this dangerous.
Philadelphia, PA (PRWEB) January 07, 2013
Imagine a tiny implanted birth control device slicing through a woman's abdomen and damaging anything along the way at any time.* That's what happened without warning to a woman cited in the Journal of Emergency Medicine (Aug. 2011), and has been reinforced by additional complaints the Anapol Schwartz law firm is now reviewing from across the country in which the Mirena intrauterine device (IUD) unexpectedly cut through a woman's uterus and embedded in the body.
Bayer Healthcare Pharmaceuticals, the manufacturer of the IUD, does not warn users that Mirena migration can suddenly occur and cause potentially permanent damage.*** The tiny T-shaped implant can cut through the uterine wall, embed in a flap of peritoneal tissue known as the omentum or a major organ. The result can include life-threatening infections and dangerous connective scar tissue called adhesions. This situation requires prompt surgery to remove Mirena before more harm is done.
"The worst part about this situation is that women using Mirena may not even know that their birth control can cut into their bodies at any time," said Mirena lawyer Gregory Spizer. "The drug manufacturer didn't tell them,*** and now women are facing severe bodily harm. Birth control isn't supposed to be this dangerous."
Mirena is a contraceptive intrauterine device (IUD) that remains in the uterus for up to five years to prevent pregnancy.** In addition to migration, Mirena side effects include pregnancy in the fallopian tube (ectopic), pregnancy with Mirena still in the body (intrauterine), sepsis, pelvic inflammatory disease (PID), and ovarian cysts.**
The national law firm of Anapol Schwartz takes this issue seriously and is prepared to vigorously advocate for the rights of women in every state. Women who have been harmed by Mirena migration are encouraged to step forward to send a clear message that such devices are unacceptable and require adequate warnings.
###
Founded in 1977, Anapol Schwartz is a civil justice law firm with 20 attorneys. The firm has law offices in Philadelphia and Harrisburg, Pa., as well as in Cherry Hill, N.J. and Scottsdale, Ariz. The firm has represented clients in many personal injury matters, such as defective medical devices, dangerous drugs and medical negligence.
*ncbi.nlm.nih.gov/pubmed/20537834
**mirena-us.com/what-it-is/index.jsp
*** http://www.mirena-us.com/safety/index.jsp