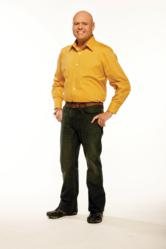 I thought I was losing the battle for better health until I adopted Nutrisystem as a way of life.
Fort Washington, PA (PRWEB) January 08, 2013
Nutrisystem, a leading provider of weight management products and services, reveals the latest real-life weight loss success story. Bruce Mulligan knew it was time to take action as he watched his weight increase and his health suffer, so he and his wife went on Nutrisystem in 2008 to lose weight. Since adopting Nutrisystem as a way of life, Mulligan has lost 80 pounds*. Better yet, since losing weight he has come off his insulin injections completely and is now managing his diabetes better. Also because of his weight loss, Mulligan has consistently normal blood pressure readings while reducing his blood pressure medications.
Studies have shown that losing even relatively little weight can have a dramatic impact on preventing, or delaying the progression of type 2 diabetes. Several independent studies have shown that losing as little as 5%-10% of body weight can slow the progression of type 2 diabetes, help people improve their glucose, blood pressure and more, and take fewer related costly medications.
Others in the Mulligan household have been inspired by Mulligan's success as well. Mulligan's wife lost weight with him and his two teenagers are benefitting from the change in the quality of the food in the household. The phenomenon of families getting healthy together and losing weight together has been referred to by researchers as the Weight-Loss 'Ripple' Effect. Researchers are finding that the friends and family of obese and overweight individuals who lose weight lost weight themselves.
With the help of Nutrisystem, Mulligan reached his goal weight of 175 lbs. He's also increased his activity level and now runs at least one 5K a month and added a 2-mile walk to his daily commute to work.
Nutrisystem Offers These Tips for Healthy Family Eating:
Purge the Pantry of Tempting Snack Foods: Families with grade school kids or teens are likely to have a pantry stocked full of tasty foods with little to no nutritional value like chips, cookies, snack cakes and crackers, all of which can be loaded with fat, sodium and other unhealthy ingredients. Instead, stock your kitchen with whole grains, fruits and vegetables. These foods are lower in calories, higher in fiber and will help fill you up while you take in fewer calories.
Prepare Lean Protein for Family Meals: Protein is key part of any diet. Stick mostly with white meat, such as skinless chicken breasts, turkey breast and fish. Fish like salmon, tuna, and herring aren't exactly lean, but they contain heart-healthy omega-3 fatty acids. Other options for protein include low-fat dairy products, eggs, nuts, beans, lentils and even tofu. And don't be afraid to work in some lean cuts of beef too.
Preach Portion Control: Portion control is the key when you're trying to lose weight and keep it off. One portion of meat, for instance, is three ounces, or about the size of a deck of cards, and a serving of nuts is an ounce, or about the size of a golf ball. To make it easier to eat less, use smaller bowls and plates during family dinners. Another tip is to serve from the stove, rather than bringing serving dishes to the table. It is easier to avoid overeating when the food isn't within arm's reach.
Nutrisystem® programs appeal to a wide-range of people interested in losing weight for a variety of reasons -- people like Dr. Michael Haney, a physician who understood the need to lose weight to become a better role model for his family and patients; Nick Gaudio, a 30-year old whose weight gain left him feeling depressed; Tara Primis, a mother of two whose weight had grown to 276 pounds and was looking for a vegetarian program to guide her through weight loss; and Mara Hall who chose Nutrisystem D to help lose weight to better manage her diabetes.
*Results not typical.
On Nutrisystem, you can expect to lose at least 1-2 lbs. per week. Individuals are remunerated. Weight lost on prior Nutrisystem® program.
To view additional Nutrisystem success stories like Bruce's, and for more information on the Nutrisystem® SUCCESS® program and to order today, please visit http://www.nutrisystem.com/success4u or call 1-888-841-2572.
About Nutrisystem
Having helped Americans lose millions of pounds over the last 40 years, Nutrisystem, Inc. (NASDAQ: NTRI) develops evidence-based programs for healthy weight management, and is the leading provider of home-delivered weight loss meal plans. Nutrisystem offers balanced nutrition in the form of low glycemic index meal plans designed for men and women, including seniors, vegetarians and the Nutrisystem® D® program for people with diabetes or at risk for type 2 diabetes. Nutrisystem® plans include a wide variety of pantry and frozen entrees and snacks to aid in program satisfaction and adherence, as well as transition plans to support long-term success. The Fort Washington, PA-based company also provides weight management support and counseling by trained weight-loss coaches and registered dietitians, as well as through an engaged online community, online tools and trackers, mobile apps, cookbooks and more. Healthcare professionals may learn more about the programs by visiting http://www.nutrisystem.com/hcp. The Company has also introduced a new in-store retail line, Nutrisystem® Everyday® products, comprised of nutritionally balanced bars, smoothies, bakery and breakfast items aimed at consumers who aspire to eat healthier.