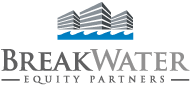 Experts predict that nationwide demand for commercial loan restructuring will grow through 2017.
San Diego, CA (PRWEB) January 04, 2013
Breakwater Equity Partners, a financial reengineering firm that restructures distressed commercial properties, has surpassed $3 billion in total loan advisory assignments. In 2012 Breakwater consulted on over $1.129 billion worth of commercial real estate loans. It secured twice as many new clients in 2012 compared to 2011, and increased the average client loan size from $20MM to over $27MM. Breakwater anticipates increasing demand for its debt restructuring services and expects to complete $3 billion in new transactions in 2013.
Breakwater uses its ground-breaking, three-dimensional approach to reengineer troubled commercial properties. Some of its notable successes in 2012 include:

Restructured a $183MM national retail portfolio, located in six states, with eight lenders, that was over $100MM underwater, and included the sale of a Lake Havasu City, Arizona, mall.
Completed litigation settlements totaling $10.9MM on the 345,000 square foot Met Center 10 property located in Austin, Texas; oversaw the ongoing remediation of construction defects at the property; reached a final agreement with the lender to extend the loan and reduce the loan payoff amount.
Used Chapter 11 bankruptcy to reorganize the 111,000 square foot building located at 2400 W. Marshall in Grand Prairie (Dallas), TX; executed a five year lease extension with defense contractor Lockheed Martin; brought in new financing.
Completed a tenant-in-common debt restructuring in 102 days; provided bridge financing, secured new permanent financing, signed the loan guarantee; resumed distributions for the owners of Embassy Plaza, located in Omaha, Nebraska.
Experts predict that nationwide demand for commercial loan restructuring will grow through 2017. Commercial data provider Trepp projects that demand for Commercial Mortgage Backed Security (CMBS) loan refinances will exceed $403 billion as current loans mature. Many of the maturing loans are underwater and cannot be refinanced without a debt restructuring.
"We expect to ramp up our advisory work to $3 billion of loans in 2013. Our team is passionate about providing the best solutions to our clients. We expect to hire an additional 30 employees in 2013 in order to help as many investors as possible," said Phil Jemmett, Breakwater Equity Partners CEO.
About Breakwater Equity Partners
Breakwater Equity Partners, a San Diego-based commercial real estate workout consultancy and investment firm, has extensive experience handling over 200 engagements with loan values in excess of a $3B. Breakwater has devised a unique, multidisciplinary approach to uncovering and resolving distressed assets. Breakwater's professional team combines legal, financial, economic, banking, tax, and regulatory expertise to devise customized strategies for each property regardless of market (primary to tertiary), asset class (office, retail, multi-family, industrial, flex, land) or loan type (portfolio or CMBS). For more information on Breakwater Equity Partners, please call 858-490-3630 or visit http://www.breakwaterequity.com.