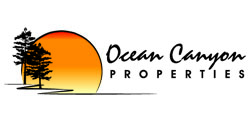 (PRWEB) January 07, 2013
Ocean Canyon Properties (OCP), a privately owned membership camping resort company, is pleased to announce the acquisition of Gemini Funding Company, Inc., the owner of beautiful Styx River Resort and RV Park in Robertsdale, Alabama. Ocean Canyon Properties has been participating in the management of Styx River Resort since 2009. The acquisition was completed on December 31, 2012.
Styx River Resort is a members only resort located near the Gulf of Mexico, between Mobile, Alabama and Pensacola, Florida, on the 41-mile long Styx River. Styx River Resort is open year round and features contemporary amenities with exciting activity programs for its members. Amenities include a river front beach, an outdoor and indoor pool, restaurant, a large clubhouse and activity center with an adjoining outdoor patio, nature trails, and a children's playground. The resort also features 30 cabins and cottages available for member rental and 150 RV sites.
From their initial involvement in the management of Styx River, Ocean Canyon focused on the improvement of the resort, including the leveling of RV sites, cabin renovation, road repair, general repairs and cosmetic enhancement. The company plans aggressive improvements to the resort now that they have assumed ownership.
Mike Pournoury, President of Ocean Canyon Properties, states, "We've been working on this acquisition since 2009 and we are very excited about taking ownership. It is a great resort, and although it has been a part of the Ocean Canyon resort system for some time now, full ownership and control will allow us to bring the development and improvement of Styx to the next level."
Styx River Resort is Ocean Canyon Properties' flagship property in Southern Alabama and is a perfect geographical complement to Ocean Canyon's Mountain Lakes Resort on Lake Guntersville in Northern Alabama, near Huntsville. It is one of eight resorts in the Ocean Canyon private membership resort system, which also includes Bear's Den Resort in Grove, OK, Tres Rios Resort in Glen Rose, TX, Millwood Landing Golf and RV Resort in Ashdown, AR, Abita Springs Resort in Abita Springs, LA, North Shore Resort in Greensboro, GA, Mountain Lakes Resort in Langston, AL and Texoma Shores Resort in Madill, OK.
About Ocean Canyon Properties
Ocean Canyon Properties is a growing system of eight privately owned, membership resorts that offer spacious RV campsites, comfortable vacation cabins, cottages and condos along with a wide variety of private resort amenities. With beautiful resort locations situated throughout the southern United States, OCP resorts provide the safe, secure and enjoyable recreational experience that so many families seek.
The Ocean Canyon Properties senior management has been directly involved in the membership camping resort industry on a national platform for over 30 years. This experience, combined with the rigorous standards of operation at both the resort and corporate levels ensure that the company operates securely, responsibly and continually provides the highest levels of service to its members, their guests and employees. Ocean Canyon is active in supporting community organizations that help children and families in the Southeast. You can find out more at their website at http://www.oceancanyon.com