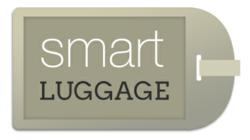 Security is a concern for many when travelling
(PRWEB UK) 8 January 2013
It has been reported that the 34 year old luggage handler, Choy Ka-Keung, stole a diamond ring and a pair of diamond earrings worth a combined total of HK£96,000, which equates to approximately £7, 620, from the plane's cargo before passengers were boarded. After ruling that his crime involved a "breach of trust" and that the items stolen were of considerable value, Ka-Keung was sentenced to 6 months in jail.
Security is a concern for many when travelling and the specialists at Smart Luggage are often approached by customers searching for sturdy and secure luggage to provide them with valuable peace of mind when flying. In light of this, the team have added to their collection of accessories, including suitcase padlocks.
A representative from the firm shares their thoughts on the matter.
"Although incidents like this are few and far between, it is still essential to address the security of your luggage. Thieves often operate around airports and accidents happen too- someone could pick up your bag by mistake or it could be dropped. Investing in a strong and durable case and padlock is a good way of securing the safety of your belongings."
Smart Luggage is a lead supplier in brand names such as Samsonite and Antler as well as cost effective luggage solutions. Established to cater for a nationwide market the company takes pride in making airport luggage and everyday necessities such as laptop bags, handbags and holdalls accessible to all at competitive prices. The online store offers safe and secure payment via facilities like Sage and PayPal.