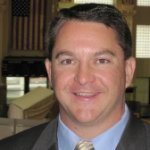 How the world views money, accesses it and uses technology to gauge risk and price capital investment will change.
Minneapolis, Minn (PRWEB) January 07, 2013
Patrick Donohue, co-founder of INVESTyR (http://www.investyr.com) has released his capital markets predictions for the New Year. Donohue predicts money in business will experience major changes in the coming decade as our economy moves to digital currencies and cloud based software that will forever change how business owners get investments into their companies.
Top 5 Trends to Watch in 2013
1. Big companies will start using crowdfunding to develop social proof for their product ideas. Look for a mainstream consumer products company to test a product idea on a crowdfunding platform. This will validate the tactics of entrepreneurial early-adopters and give crowdfunding broader market acceptance.
2. AngelList will influence over $500 million in investments in early privately held companies. AngelList was founded in early 2010 and has over 8,600 accredited investors "angels" on the platform with an additional 15,000 investors waiting to be qualified. AngelList has just surpassed 100,000 company profiles on the platform.
3. A mainstream financial institution will enter peer-to-peer (P2P) lending to give competition to LendingClub and Prosper. P2P Lending facilitates direct loans from one person to another without the intermediation of traditional financial institutions.
4. There will be fewer initial public offerings (IPOs) in 2013 as the public markets will continue to be an unattractive option for growth capital and liquidity. In 2010, 2011 and 2012 there were approximately 130 initial public offerings in the United States each year.
5. A bank will make a move into digital media to earn fees on reputation management / social media monitoring as they see this as an area where they and their clients need to mitigate credit risk. Banks will start to uncover new fee opportunities around credit management as they seek to expand their revenue base. Credit scores will start to take into account people's online reputation.
Why this is Important for Small Business Owners
Companies that learn to leverage social media and online tools will get superior access to capital. Each of 2013 Trends to Watch are a preview to how small businesses will benefit from online technology that will ultimately level the playing field in the capital markets. Donohue envisions a future when small businesses will have broad access to investment capital. This future is becoming a reality with increased transparency to sources of capital, and business owners actively managing their online and offline reputations.
The general trend for 2013 will be broader access to money. "What is the value of money? It is simply based on the people that back it up," explains Donohue. "This will never change, but how the world views money, accesses it and uses technology to gauge risk and price capital investment will change."
About Patrick Donohue
Patrick Donohue provides interactive presentations on why digital media is forever changing the world of money and business. Donohue has fourteen years of capital markets experience including business development, financial modeling, investment research publication, investment banking and angel investing. Donohue co-founded INVESTyR with Phil Pogge with the purpose of making corporate finance activities simple and accessible to all. INVESTyR provides financial education and related tools to give business owners better access to money. For more information visit, http://www.patrickedonohue.com or http://www.investyr.com