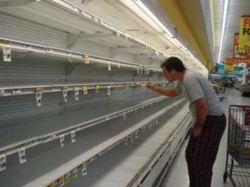 Boulder, CO (PRWEB) January 30, 2013
The problem Boulder, Colorado, real estate agents currently face is not that property isn't selling, but that there's not enough to sell. The inventory of homes for sale in the area continues to drop, while prices and buyer competition continues to rise. These conditions have turned the real estate arena around into a seller's market, a coveted position for current homeowners to be in, but creating a tough situation for those hoping to purchase. Local Realtor Mary Ellen Wood, with Homestead Real Estate, LLC, actively searches for homeowners willing to sell their property. "I have clients who are ready, willing, and able to buy homes, but there isn't much available to show them," she said.
The biggest issue for those buying – or trying to assist in the transaction of home sales – is inventory. Considering all Boulder area markets, while real estate sales are up the number of homes for sale went down sharply in December 2012 compared to December 2011. According to the Boulder Area Realtor's Association, year-over-year inventory dropped 27% for single-family homes while townhome and condo inventory decreased by 36%. In one month alone, from November to December 2012, inventories fell by 20.5% for single-family homes and by 16.4% for townhomes and condos.
This seller's market is a boon to those hoping to maximize sales price and shorten the duration of their home on the market. During 4th quarter of 2012, single-family home sales in the City of Boulder went under contract in 11.1% less time than the same quarter in 2011, while the median sales price was up 4.4% over the same period. In the neighboring city of Louisville, single-family homes went under contract in 39.8% less time than the same quarter in 2011, while the median sales price was up 14.8% year over year. The activity for home sales means potential buyers have to act quickly and be willing to move or potentially lose out on a home to other buyers.
"We're coming full circle back to the time when Realtors and interested buyers would just walk up to a home and ask the owner if they're willing to sell," Wood said. "The market is strong, but would be even more robust if there were homes to move."
About Mary Ellen Wood
Mary Ellen Wood is an experienced residential Realtor® with Homestead Real Estate, LLC, of Boulder, Colorado. She brings local expertise, a personal commitment, and positive results to her clients. Over the past 20 years Wood has purchased, renovated, flipped, rented, and/or sold multiple properties. As a residential property expert, her diverse real estate background lends her valuable insight into the client's perspective. For more information visit http://www.maryellenwood.com.