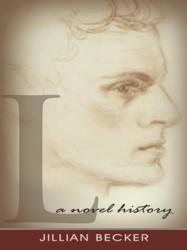 Palo Alto, CA (PRWEB) January 07, 2013
What would you do if the government sought to limit your personal power?
This is precisely the question that inspired Jillian Becker.
Her new novel, L: A Novel History, is the story of Louis Zander, a charismatic philosopher of art and politics, known as L, who is swept into power by revolution to become Dictator of England. Turning the whole country into the stage of a political tragedy, he institutes a reign of terror that reduces the people to poverty, hunger and despair.
It makes a strong case for individual freedom and argues against collectivism, a highly controversial political position in today's world.
L: A Novel History also goes to the heart of the big divide between the "American ideas." One side focuses on individual freedom, self-reliance, free market economics and small government while the other side highlights statism, collectivism, dependency, community organizing, redistribution, big government and the welfare state.
"I wanted to show that trying to force one's fellow human beings to live as you may want them to live will only bring suffering and misery down upon them," says Becker. "Only disaster can result from such arrogance."
L: A Novel History strives to show that people cannot be shaped and molded to fit anyone's ideal world.
L: A Novel History
By Jillian Becker
ISBN: 978-1-47727-393-7 (hardcover), 978-1-47727-394-4 (softcover), 978-1-47727-392-0 (e-book)
Hardcover price: $31.99
Softcover price: $23.95
E-book price: $3.99
Available at amazon.com, barnesandnoble.com, authorhouse.com.
About the author
Jillian Becker is a writer of fiction and non-fiction. As a former Director of the London-based Institute for the Study of Terrorism, she hunted wanted terrorists, and spent time in war zones gathering information. She has contributed articles to leading newspapers and periodicals on both sides of the Atlantic. She is also the Editor-in-Chief of The Atheist Conservative, a website magazine concerned with politics and religion.