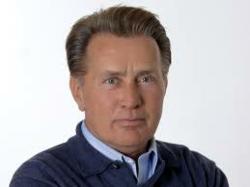 The internet has created new opportunities and new dangers for businesses attempting to elevate their brands.
Hollywood, CA (PRWEB) January 18, 2013
The producers of Breakthroughs with Martin Sheen are pleased to announce an upcoming report highlighting the important steps businesses are taking to protect and enhance their image in the internet age.
Breakthroughs Martin Sheen is an independently produced television series airing in markets around the country on public television. The program is hosted by the legendary Martin Sheen, who is about to embark on his second half-century in American entertainment in 2013. Mr. Sheen has developed a reputation as one of Hollywood's most respected actors during a career that includes more than 60 film appearances.
Breakthroughs Martin Sheen reviews several aspects of the internet age, including the importance of managing images online. Producers are talking with retail experts about how image management online is crucial to long-term success in internet commerce. Many companies are now taking aggressive approaches to ensure that their business is not damaged online by negative feedback from customers. Social media has given customers a powerful platform to vent their frustrations, but that same platform can be used for customers to voice their approval with a business or its products. This word of mouth advertising can be a powerful way to promote a brand with new customers. Research has shown people are more than 30 percent more likely to engage a company on the recommendation of a friend or colleague.
The producers of Breakthroughs Martin Sheen are planning to air the new reports on public television stations including many PBS affiliates around the country in the coming months. For more information the producers can be contacted via the official website for the show breakthroughsptv.com.