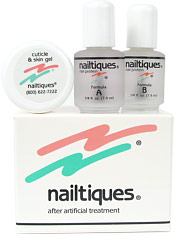 (PRWEB) January 07, 2013
eNail Supply, the online retailer of branded beauty products for hands, feet and nails, announced today that they will be expanding their range. The most popular brands to benefit from this expansion will be Gelish Hand & Nail Honey Girl, Nailtiques and Rejuvacote. They are also planning to increase the range of fingernail decals they offer their customers. And they have engagement with customers on Facebook and Twitter to thank for this positive move.
The beauty industry is known for its constant demand for the best quality products and brands at the lowest prices. eNail Supply have cited this planned range expansion as a way to ensure they remain the first choice for customers who only want the best beauty products. Their discount prices and wide color ranges see them as continually the number one choice amongst beauty professionals and consumers.
CEO of eNail Supply, Sudeep Arya said, "By increasing our range of products like fingernail decals and Gelish hand & nail honey girl, eNail Supply is offering customers a wide range of different beauty products popular within the industry. We are keeping quality goods available to our customers and offering them at affordable online prices. Their favourite brands are delivered straight to their doors, so we know they will be happy with their purchase and come back to us as loyal customers."
As a company, eNail Supply are well-known as suppliers of quality beauty products such as Nailtiques and Rejuvacote. Their increased range of quality brands comes as a direct result of the interaction they have been enjoying with their customers on the social media platforms Facebook and Twitter. Customers have been telling them their favorites and eNail Supply have been listening.
Customer feedback flagged up particular brands as being most popular. The company then monitored sales figures which gave them a clear indication that expansion would be needed to meet increased customer demand.
Mr Arya went on to say, "We appreciate and understand the beauty industry and we know the best brands and quality products to offer. This is because we listen to our customers. We sourced our products by keeping our finger on the pulse of the beauty industry and by paying attention to what our customers say and to their spending behaviors. It is this care and attention which ensures we maintain our position within the market as a trusted supplier of discounted nail and beauty products."
Most customers shopping with eNail Supply are looking for the perfect products with which to treat and look after their nails. The company know their customers are buying for themselves, their businesses, for their friends or for special occasions. With their new range of fingernail decals and the Gelish hand & nail honey girl product they are meeting demand directly.
Their activity and engagement using social media is also helping the company to attract new customers. They are communicating widely that they are the first choice for branded beauty products which are cheap, available via their online store and in the widest range of colors available. Nailtiques and Rejuvacote have proved particularly popular according to sales figures and as a result of social media. Both brands were so popular recently that orders of stock had to be increased.
The company intends to continue to engage with its customers. It is a positive exercise which gives them valuable feedback on the best brands to offer and helps them maintain a positive relationship with their customers.
About us
eNail Supply supplies professional and salon-quality beauty products for the hands, feet and nails. It stocks a huge rand of brands including cheap Gelish Hand & Nail Honey Girl, Nail Art and fingernail decals, for shipping worldwide. eNail Supply supplies to licensed nail technician, aesthetician, depilatory professionals and beauty consultants as well as regular shoppers. It offers worldwide delivery and complimentary help and advice from a team of qualified technicians. Detailed information about discounted products can be found on the website.
# # #