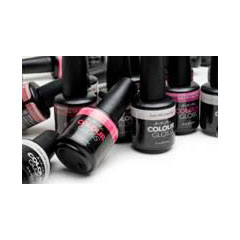 I'm looking forward to seeing the results of this improvement in the sales figures over the coming months. My management team and I will be keeping an eye on the logistics to ensure there are no teething problems and that everything is running smoothly
(PRWEB) January 08, 2013
eNail Supply, supplier of beauty and nail supplies online for hands and feet, announced today that the development and improvement of their warehouse facilities is now complete. These improvements were implemented because of the need for increased space from their recent expansion of the Artistic Color Gloss and Artistic Color Gloss Gel Polish product range.
The company's Distribution Department can now focus on an improved, faster service to customers, ensuring their favourite beauty products are in stock and delivered quickly.
CEO of eNail Supply, Sudeep Arya said. "I am delighted the improvements have been successfully implemented. Increases in sales over the last year has come as a result of demand for the full range of Artistic Color Gloss , including the two most popular products, Artistic Color Gloss Gel Polish and Artistic Color Gloss Soak Off Gel. My distribution team just could not keep up with the demand for these products so we took the decision to increase space and improve facilities so that stock levels could be made higher to meet with demand. The team tell me they are happy with the improvements and can now utilize them to ensure best practice for all distribution to customers."
The reorganization continues the company's efforts to improve efficiencies within the business. They want the customer to benefit from the widest range of branded products at discounted rates. They are doing this by reducing operating costs and fine-tuning distribution methods. They are delivering high quality beauty products and keeping prices low for their customers and at the same time maintaining the highest levels of customer service they have achieved to date.
Mr Arya went on to say, "I'm looking forward to seeing the results of this improvement in the sales figures over the coming months. My management team and I will be keeping an eye on the logistics to ensure there are no teething problems and that everything is running smoothly. We are sure it will be a smooth transition and that our customers will appreciate the improved, quicker service as a result of the increase in stock, particularly of Artistic Color Gloss Gel Polish and Artistic Color Gloss Soak Off Gel. They are two of our most popular brands and are we were always running low on supplies. These improvements will ensure customers no longer need to wait."
The entire range of Artistic Color Gloss can now be expanded and plentiful stocks made ready for fast delivery to customers the company report.
ENail Supply say they are determined that the speed by which customers can order their favourite beauty and nail supplies online is matched by the speed their order is processed and delivered. They regard improving the stock space and distribution methods as the way to invest in themselves, a positive future and as a way to help them achieve their goal of the best customer service.
Many positive changes have occurred since the improvements. Feedback from their Customer Support team indicates customers are happy with the speed of delivery. Orders are being fulfilled straight away and customers do not need to wait for supplies of their favourite colors and products. It is something eNail Supply have worked hard to address. The more popular a brand, the wider the word about it spreads thereby increasing demand and sales. On many occasions last year their supplies of the leading brands ran low. Their new changes will ensure things run smoothly, stock levels are maintained and customers remain happy.
About us
eNail Supply supplies professional and salon-quality beauty products for the hands, feet and nails. It stocks a huge rand of brands including cheap Artistic Color Gloss, Artistic Color Gloss Gel Polish, Artistic Color Soak Off Color Gel and fingernail decals, for shipping worldwide. eNail Supply provide nail supplies online to licensed nail technician, aesthetician, depilatory professionals and beauty consultants as well as regular shoppers. It offers worldwide delivery and complimentary help and advice from a team of qualified technicians. Detailed information about discounted products can be found on the website.