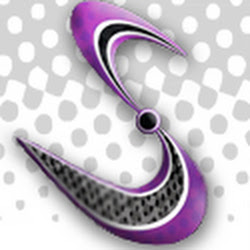 Connect to the World
Denver, Colorado (PRWEB) January 05, 2013
Last year may not have ended on a merry note for most businesses due to the announcement of the fiscal cliff. However, it sure brought benefits to the sole proprietors and SMEs, stated Small Biz Trends. Small Biz Trends noted that 2012 saw the improvement of available financial loans to these small and medium business owners so that they could borrow more and invest in better growth opportunities. SBA lending was at one of its highest points in its entire history. A massive amount of $30 billion was distributed in loans. Other than the most common and most known sources of borrowing, borrowers also tried out different sources like 'crowd-sourcing,' etc. The news was posted on the 2nd of January on bit.ly/UH9Mol and stated, a better flow of finances surely meant more successful businesses.
XSM stated successful SMEs usually have brilliant ideas for growth and expansion. The only thing lacking is the flow of finance into the business. With extra finance such as easy loans, SMEs can also hope to make investments that will make them more efficient, cost-effective, and productive. Services such as website development and design can finally become more affordable and even smaller businesses can reap their benefits instead of just leaving them for the larger firms. These websites are not just a means to showcase the business' product offerings, but also allow major cost cutting in terms of lesser spending on traditional marketing. Widespread marketing can be done over the internet instead. This also promises a wider audience, more brand awareness and visibility, and eventually a greater brand equity as well.
XSM is the undefeated leader in the field of website development and design. It offers a wide range of services that are perfect for the sure success of various types of businesses. Its experience in the field can be checked against the many known businesses that have sought its aid. There are different packages for website development, link building, and business consulting on http://www.connecttotheworld.com. Custom packages are also readily available by XSM for the maximum ease of clients. Visit http://www.connecttotheworld.com for more information.