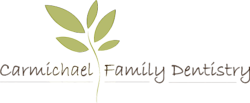 Carmichael, California (PRWEB) January 14, 2013
Carmichael Family Dentistry offers high-quality cosmetic dentistry packages, and the clinic has recently launched a special dental implant service with attractive finance options to aid the customers who can't afford to pay for the total cost of treatment upfront.
Carmichael Family Dentistry is a popular dental clinic in California, looking into all the dental needs of patients, right from dental implants and crowns, down to veneers and bone grafting. And now the clinic has opened up an exclusive dental implant service, with attractive finance options that allows the patients to split the payments into installments.
To learn more about the latest dental implant services, and easy finance options offered by Carmichael Family Dentistry click the site below.
The management committee expressed its thoughts on the need for such facilities to safeguard the well-being of the patients and stated, "Our office meets and surpasses all OSHA (Occupational Safety and Health Administration) and CDC (Center for Disease Control) standards. It's designed with the patient in mind, and it provides a comfortable and calming environment.And, now we are facilitating part-payment to help those patients who cannot afford to pay for the treatment costs at one go."
Many patients with dental problems hesitate to approach the dentists because they can't afford to pay those expensive medical bills. Carmichael Family Dentistry solves this problem by offering easy finance options to the patients, though financing is subject to credit approval.
The staff members help the patients in submitting all insurance-related forms. Apart from this, patients who need major work are also provided with a comprehensive payment plan with a suitable payment schedule according to their specific needs.
Dr. Richard. C Yee said, "Our patients are our most important asset, and we strive to develop long-lasting, trusting relationships with all of our patients. We are proud to offer dental care for entire family. We welcome you to come and visit where you can have a state-of-the-art clinic with a homely feel."
The other important dental services offered by Carmichael Family Dentistry include dental implants, invisalign, white fillings, bridges, periodontal health, root canal, and crown lengthening.
The FAQs section of this website provides answers to most of the common questions about their services. Patients can contact Carmichael clinic on 916-485-5745 for seeking answers to any other queries, and fixing up emergency appointments.
About CarmichaelFamilyDentistry.Com
Carmichael Family Dentistry is a famous dental clinic that has operated in Carmichael for several years now, catering to the needs of all kinds of patients, suffering from various kinds of oral problems. Their team of experienced dentists and dental assistants takes care of all the dental need of the patients with utmost care. And now with the finance options, all the needy customers who can't pay for the entire treatment cost upfront will also be able to take avail their dental implant services.
To fix an appointment, you can just contact Carmichael Family Dentistry or fill out the contact form on their official website http://www.carmichaelfamilydentistry.com.