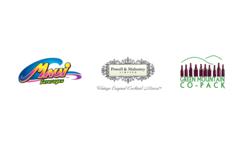 KC brings a strong entrepreneurial background and excellent customer service skills to our organization. We are excited to have him as part of our team. -Mark Mahoney
Salem, MA (PRWEB) January 09, 2013
Thirsty Ventures, Inc. parent company of Powell & Mahoney, Ltd. and Maui Beverages is pleased to announce the recent appointment of KC Commoss to Vice President of Business Development. Commoss will be responsible for developing and leading the sales organization by accelerating its revenue growth and building brand equity.
Commoss will manage Thirsty Ventures, Inc. branded beverages along with creating synergies between the company's manufacturing division Green Mountain Co-Pack, and the equity investments Thirsty Ventures, Inc. has in several beverage brands. Mark Mahoney, President of Thirsty Ventures, Inc. adds, "KC brings a strong entrepreneurial background and excellent customer service skills to our organization. We are excited to have him as part of our team."
Commoss has had a diverse career in sales with experience in both the B2B and B2C market places. He has led start ups and participated in several successful merger and acquisitions and buy outs over the past 20 years. He most recently held the position of Partner with MassPay. Prior to MassPay, Commoss was President of Commonwealth Cash Management and a principal with CPP Payroll. He has also held sales positions in technology and retail corporations.
Throughout his career, KC Commoss has demonstrated success in consistently growing revenues and margins, building strong customer and partner relationships, and solidifying market share. A consistent focus on customer service and customer experience has led to his success.
About Thirsty Ventures, Inc.
Thirsty Ventures is a boutique advisory firm whose passion is rooted in expanding access to healthy food and drink options for all. The firm develops and operates growth brands in the Natural Food & Beverage space with a focus on opportunities that demand deep industry expertise and turnkey development resources. Through its in-house resources, the firm offers solutions from product development, manufacturing, private label programs, and positioning to deliver powerful commercial outcomes for its clients and portfolio. The Thirsty team brings over 70 years of combined industry experience to bear and has offices in Salem, Massachusetts and Burlington, Vermont.