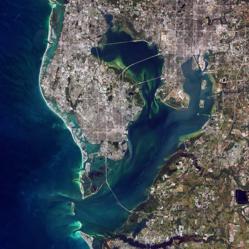 For sellers who need debt relief or to prevent a credit damaging foreclosure, selling to a corporate buyer could be the best and sometimes only solution especially if the house is in need of expensive repairs
Tampa, FL (PRWEB) January 30, 2013
"Sell my house in Tampa Bay, please!", was a common refrain heard during the real estate crash and sellers continue to shout it as foreclosures and short sales dominate the market. That's all about to change. There is a new upside now with the massive response to sellers' pleas in the form of big, corporate buyers who are flooding the market with ready cash for distressed properties. This unexpected boom which is turning Tampa Bay into a seller's market is not without its share of obstacles however; the primary one being that corporate buyers and individual sellers sometimes have difficulty finding each other. The solution to that challenge has appeared in the form of new real estate firms which serve to match up the distressed sellers and corporate buyers for quick closings and cash in the hands of those who need it, the distressed homeowners.
A relatively new phenomenon in the Tampa Bay area, these real estate investment firms work directly with corporate buyers and homeowners to locate and purchase discounted properties before the foreclosure process takes place. For sellers who embrace the opportunity to sell my home in Tampa Bay as soon as possible and save themselves the embarrassment and financial harm of foreclosure this is a welcome development. While there are several ways to reach corporate buyers, one such firm that is committed to helping homeowners obtain fast, fair offers for their distressed properties is Sellmyhousetampabay.com.
Sellmyhousetampabuy.com works to create a mutually beneficial situation for both the distressed homeowners and the corporate buyers who are grabbing up as many of these houses as possible and are looking for good deals. For sellers who need debt relief or to prevent a credit damaging foreclosure, selling to a corporate buyer could be the best and sometimes only solution especially if the house is in need of expensive repairs that make it unattractive to other retail buyers. Sellers benefit from working with firms like Sellmyhousetampabay.com because these companies are familiar with the process, the nuanced real estate laws in Florida and can provide access to a pool of prospective buyers most homeowners could not locate on their own.
Sellmyhousetampabay.com is located in Lutz, FL and specializes in help for distressed homeowners who wish to avoid foreclosure. For more information please visit http://www.sellmyhousetampabay.com.