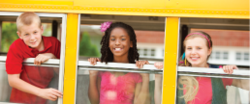 Teachers can verify who will be attending school events and even get confirmation from a student's parents from their web or mobile device
Chantilly, VA (PRWEB) January 10, 2013
The days of sending paper forms home with students and waiting for them to return with their parents' signatures are over. With the Activities Module of MyStudentCare, teachers can easily determine who will be attending school events and even get confirmation from a student's parents from their web or mobile device. In addition to sending out invitations for these events, teachers and the school administrative staff can also collect funds and fees from the parents online.
Some examples of school events include class pictures, field trips, and after-school activities. Field trips, for example, require a lot of planning and administrative work before they can take place. The school must:

determine the location of the trip,
calculate how much the trip will cost for each student,
distribute the necessary forms that must be completed for student safety as well as emergency contact information, and
identify the volunteer chaperones who must accompany the students in addition to the staff in attendance.
With MyStudentCare, all of the administrative tasks associated with completing these steps are simplified and automated. Parents can view the location of the field trip, send an online payment for their child(ren), fill out any necessary forms, and sign up to be a chaperone—all from the Activities Module.
Like MSC's other modules, the Activities Module is linked to the contact information provided by the school. This allows for student information to be looked up with ease when determining who will attend school events. On the Activities Module page, teachers can view:

a sortable list of activities as well as their status (approved, published, unpublished, pending, rejected, closed),
the type of activity (field trip, class photos, etc.),
start and end dates/times, and
the location of the activity.
By having all of these administrative processes done online rather than through the traditional method of sending physical forms, the overall process is speedier, forms are no longer lost in transit between the sender and recipient, and parents can be held accountable for responding or sending payments in a timely manner. MSC's Activities Module, along with a smartphone or tablet device, makes all of this possible and available right at your fingertips.
About Insystech, Inc.:
Insystech, Inc. was founded in March of 1997 to harness the burgeoning demand for "good quality" IT service providers. At that time, the founder's prior experience, expertise, and passion for education differentiated Insystech from other competitors providing services to government and educational clients. Insystech targeted various education-related IT projects over the last 15 years. The scope of each project has ranged from working with small, rural schools to large, sophisticated schools and school districts. Insystech continues to introduce quality products that address the needs of these school systems.