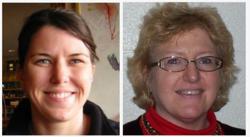 Our speakers talked about some common experiences and also about unique circumstances in each of their communities.
Riverside, CA (PRWEB) January 08, 2013
This month, two organizations in different parts of the county, are starting TRIP self-directed mileage reimbursement service alternative senior transportation options for their communities. The new TRIP services were selected as the solution to fill gaps in transportation services in very different community and organizational environments.
Meggin Lorino, LMSW, Director of the Senior Activity and Education Services of the Sheltering Arms Senior Services Division of Neighborhood Centers Inc., using an appreciative inquiry organizational development tool, had decided that additional services were needed as is a direct response to the challenges older adults faced accessing transportation in Houston, Texas.
In the recorded presentation, Lorino detailed the steps that were necessary to successfully start the innovative senior transportation service at the 108 year old Neighborhood Centers agency. First Lorino had to gain organizational support for the start-up. Next community stakeholder backing of the idea had to be lined up, including a "buy-in" from area transit services. This all needed to be done before efforts to secure the necessary funding began.
According to Lorino, staff is now in place and "The new 'Transportation Rides and Information Partnership (TRIP) service will begin enrolling riders this week."
Catherine Moran is the Executive Director for The Center @ Jenks Rest in Lafayette Indiana, a city of about 68,000 residents, about 63 miles northwest of Indianapolis. According to Moran, the Center was already providing van services for seniors to medical appointments, the grocery store and nutrition sites. Changes in funding prompted Moran to look for ways of continuing the same level of rides being provided by the existing Care-A-Van service in a less expensive way.
Moran told tele-conference participants that her objective was to provide a variety of rides to accommodate different needs, and lower costs at the same time. She said, "Most seniors prefer riding in a personal vehicle versus a bus – TRIP provides that opportunity and at an affordable cost to our agency".
It took about two years, from concept to implementation for the new TRIP services by both organizations. Similar challenges of winning organizational and stakeholder support and overcoming concerns about potential liability were faced and needed to be overcome for both start-ups.
According to Richard Smith, Executive Director of the Independent Living Partnership, based in Riverside California, "Our speakers talked about some common experiences and also about unique circumstances in each of their communities and we decided the information they provided would be of importance and interest for other communities who are also now involved in finding cost effective ways to meet the growing transportation needs of the nation's aging Baby Boomers." A link to the 53 minute MP3 recording has been placed on the http://www.triptrans.org website.
Smith continued, "TRIP Conversations tele-conferences are held on the last Thursday of each month to give people an opportunity to talk with each other about starting and operating services similar to our TRIP Riverside service." People wishing to attend the tele-conference can also register to participate for future tele-conferences at the registration link on the front page of the TripTrans.org website.
The nationally known TRIP program, created by the Independent Living Partnership (ILP), has provided more than 1.3 million volunteer assisted rides special needs elderly and the disabled residents during its 20 years of operation in Riverside County California. Smith says, "To coincide with our effort to promote adoption of the proven, low-cost TRIP in communities across the country, we decided to expand our assistance through the innovative and informal tele-conference we have been hosting since July of this year."
ILP has also established a training center in Riverside to provide hands-on, in-depth training for the staff of agencies and organizations that are planning or beginning similar services for transit dependent, but underserved adults and persons with disabilities across the county.