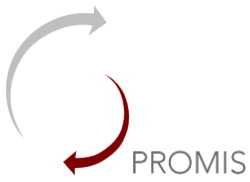 Information is only useful if anyone can access it, which is why we have placed a priority on sharing our insights with everyone.
London, United Kingdom (PRWEB UK) 7 January 2013
PROMIS Clinics are expanding their digital footprint; with an established reputation for providing safe, friendly and comfortable environment for recovering addicts, PROMIS is taking expert insight from therapists and researchers, patient stories and featuring them on their recovery blog. New on the blog for 2013 are insightful commentaries on a wide range of topics to inspire, and aid recovery amongst those whose struggle with addiction and mood disorders including anxiety and depression. The PROMIS Blog will also continuously feature various guest authors with different areas of expertise.
PROMIS combines over 25 years of expertise and dedication towards constant integration of the latest and most effective treatment methods for treating individuals suffering from addiction, depression and other co-occurring disorders. By sharing their insights on the blog, http://blog.promis.co.uk/, clinicians at PROMIS hope they can educate recovering addicts, and provide valuable resources to family members and concerned friends who may be seeking treatment for their loved ones.
"We hope the content that we publish will provide encouragement to the general audience and serve as a resource to those that are casually interested in keeping up to date on the work that we do here," said Robin Lefever, Clinical Director of PROMIS Clinics. "We devote a significant portion of our resources to research and we pride ourselves on discovering new ways to treat addiction - but all this information is only useful if anyone can access it, which is why we have placed a priority on sharing it with everyone - and we feel that the PROMIS Blog is the place to do it."
PROMIS Rehabilitation Clinics have been helping individuals and families recover from addiction and mood disorders for over 25 years in the United Kingdom, catering to both local and international clientèle. For more information on their residential and executive treatment programmes, please visit http://www.promis.co.uk.