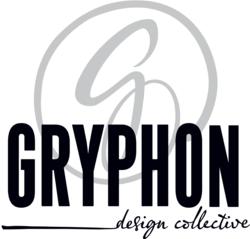 Merging technology with innovation, GDC has created a playful & cost effective solution to make personalized books more accessible to booksellers & will showcase this technology and their new custom kiosk at NYIGF in New York.
Boston, MA (PRWEB) January 08, 2013
Today nearly half of American children are not considered kindergarten ready by the age of 5 and there's an alarming gap in language skills that widen as these children grow older. At the same time studies show that reading to children from birth to age 3 can positively impact a child's language and speech patterns.
These alarming facts paired with the birth of her first child prompted Gryphon Design Collective founder, Michele Slobin, to leave a coveted position in the fashion industry to start a company that could positively impact families. She decided that she wanted to develop something unique and beautiful that incorporated art, language and play.
Gryphon Design Collective recruits exceptional artists from around the world and designs original personalized children's books and learning games. Their hope is to reinvent the bedtime story by creating a deeply personal experience for parent and child. Gryphon Design Collective has developed an "image capture" technique which "paints your child right into the story." Children then experience a connection to books and storytelling that transcends the ordinary. The imaginative and heroic adventures that Gryphon Design Collective's little protagonists' experience are enriching and empowering.
Merging technology with innovation, they have created a playful and cost effective solution to make personalized books more accessible to booksellers. Gryphon Design Collective will showcase this technology and their new Custom Kiosk at the New York International Gift Fair on January 27 in New York, Javits Center, Baby and Child Pavilion, booth #6612. GDC's custom books will soon be available in bookstores and children's boutiques. They will be one of the first design groups in the USA to showcase custom books at brick and mortar retailers.
In an effort to help young people be heard, GDC recently launched a Youth Ambassador program. Their first Youth Ambassador is Olivia Bouler http://www.oliviabouler.net. After the oil disaster in the Gulf threatened to destroy the natural resources of this vital coastline, eleven year old Olivia raised over $200,000 to help Audubon save the birds. Olivia has designed an amazing board game which will be featured at the NY International Gift Fair in Gryphon's "Kids for Kids" Collection. A share of the proceeds from the game will benefit the Cornell Lab of Ornithology for the preservation of endangered birds.
Gryphon Design Collective is also releasing an original book about art, style and history called "Fashion A to Z." It captures iconic moments in fashion history, as seen through the lens of four contemporary artists: Yuriy Ratush, Massimo Madella, Marcus LeBlanc and Katie Rodgers of Paperfashion.
Gryphon proudly develops all of their product in the USA out of recycled materials, and donates to charities that educate and inspire children.
For more information about Gryphon Design Collective and to learn about their wholesale collection, please contact Michele Slobin, Founder: mslobin(at)gryphondesigncollective(dot)com
To learn more:
http://www.gryphondesigncollective.com
https://www.facebook.com/GryphonDesignCollective
To see more products: http://gryphondesigncollective.com/wp-content/uploads/2013/01/Gryphon-Design-Collective-Press-Release.pdf
About Gryphon Design
Gryphon Design Collective is a small design and publishing house in Boston, MA. They began in 2011 with a seedling thought – to promote exceptional talent in the fields of art, design, and creative writing and to develop a collection of distinctive and uniquely personal product. Their children's books, games, cards, and notebooks are designed by artists from all over the world who are chosen for their exceptional talents and striking points of view. All of their product is made in the USA, utilizing recycled papers of the highest quality. They donate a percentage of their profits to charities that empower and educate children.