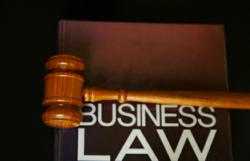 Starting a new business is often a difficult task, as it includes a number of legal procedures from the very beginning—even choosing the company name involves many legal processes.
Miami, FL (PRWEB) January 11, 2013
According to Montero Wolkov LLP, a series of legislative changes in 2013 have made sweeping changes in estate planning, with more changes on the way. People across the country anxiously read news during the fiscal cliff, as inaction from Congress may have lead to increased tax rates and liabilities for millions of Americans. Estate planning is essential to protect your heirs from losing their inheritance. Congress took action and made permanent a 5.2 million exception per individual, 10 million per couple. Anything over this amount is taxed at 40%. This lifetime exemption is portable between spouses and grants couples a means of protecting their estate.
The law firm of Montero Wolkov offers estate planning to help heirs maximize their savings and navigate the confusing, byzantine tax law structure. With the unpredictability of tax law in the face of the looming fiscal cliff, an experienced attorney is important to secure an estate. If Congress had not taken action, the exemption on the estate tax would have reverted to 1 million per individual, and estates over that amount would have been taxed at a staggering 55%.
As an attorney for Montero Wolkov explains, "Estate planning is essential to protect your heir's inheritance. By planning now, you can make sure that your heirs are not unduly burdened with taxes. Estate planning also covers end-of-life care and helps you deal with the matter of how your estate will be distributed to your heirs. This can save grieving loved ones from the pain of deciding these private matters in court."
President Obama is proposing changes to many estate planning techniques. Congress will certainly discuss the issue when it talks about debt reduction in the future. On the table are such techniques as grantor retained annuity trusts, family limited partnerships and dynasty trusts. Losing all these methods could have a serious affect on an heir's tax liability.
State inheritance taxes could also be eliminated by Congress in the coming year. Previously, the federal government allowed a deduction for state inheritance taxes, reducing an individual's state tax liability. If Congress eliminates this deduction, an estate's heirs could be left paying a lot more in taxes.
As one of the partners at Montero Wolkov notes, "With all the proposed changes in the tax law that are going before Congress, the expert advice of an attorney specializing in estate planning is crucial to protect the legacy you've built for your family."
Business owners interested in estate planning services can contact the Montero Wolkov law firm at (305) 297-1878 or through their website, http://monterowolkov.com/.
Montero Wolkov, LLP is a corporate and international business law firm that specializes in estate planning. Their services are designed to protect an estate's heirs from unnecessary taxes and reduce tax liability in the future. Their other practice areas include business formation, mergers, international transactions and business litigation.
Montero Wolkov, LLP
Four Seasons Tower, 15th Floor
1441 Brickell Avenue
Miami, Florida 33131
(305) 297-1878
info(at)monterowolkov(dot)com