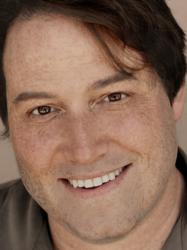 "By bringing in Micah Solomon, the expert on the subject of building customer loyalty and bottom-line success, we stress the centrality of service to our guests." -- Kristina Pitsilides Chastain, VP Operations, Captain George's Seafood Restaurant
Virginia Beach, Va. (PRWEB) January 16, 2013
Business keynote speaker, customer service consultant, and #1 bestselling business author Micah Solomon will share his techniques and secrets for building true customer loyalty and improved guest relations in hospitality when he gives two keynote speeches for executives and employees of the acclaimed Captain George's Seafood Restaurant April 23-24, 2012 in Virginia Beach, VA.
Captain George's executives and employees will share their day with Micah Solomon, the keynote speaker, author, and legend of customer service consulting whom The Financial Post calls the "New Guru of Customer Service Excellence," learning his bottom-line friendly techniques for improving foodservice customer service and building guest loyalty by transforming everyday transactions into collaborative interactions. Solomon draws on lessons from the private and public sector – from Apple Computer to The Ritz-Carlton to Operation Smile to Zappos to Four Seasons Hotels and Resorts – including much from his own business-building background, and his uniquely visual and memorable presenting style will provide executives and employees of Captain George's Seafood Restaurant with ways to strengthen their customer bond in order to assist the guests they are serving.
"At Captain George's Seafood Restaurant, we pride ourselves on providing service to guests and customers at each of our very special locations that far exceeds foodservice industry norms. By bringing in Micah Solomon, the expert on the subject of building customer loyalty in the service of bottom-line success, we stress the centrality of building true loyalty by service to our guests," says Kristina Pitsilides Chastain Vice President, Operations and President of the Virginia Beach Restaurant Association.
Micah Solomon ( http://www.micahsolomon.com ) is the author of the recent of the recent business bestseller, High-Tech, High-Touch Customer Service, as well as the previous bestseller, Exceptional Service, Exceptional Profit: The Secrets of Building a Five-Star Customer Service Organization, and a sought-after keynote speaker and consultant on customer service, hospitality, and the customer experience. He specializes in creating exceptional customer service while keeping an unblinking eye on bottom line results. Solomon's techniques and achievements in customer service and entrepreneurship have been featured in Fast Company, Forbes.com, Seth Godin's worldwide bestseller Purple Cow, Retail Customer Experience, Retail Online Integration, Portfolio.com, Bloomberg BusinessWeek, Information Week, etc.
Micah Solomon has been chosen by Inc. Magazine to serve in an expert capacity for their Customer Service Makeover and called on by Entrepreneur, The Boston Globe, Los Angeles Times, Bloomberg BusinessWeek, and other media outlets in similar roles. He appears and speaks on Wall Street Journal Radio, Forbes.com, and ABC and NBC television programming. Micah's own business background includes bringing his own company, Oasis, to industry-leading success. He was also an early investor in MacSpeech, the Apple-related startup recently acquired by Nuance. Solomon offers information and free resources at http://www.customerserviceguru.com.
About Captain George's Seafood Restaurant
The Captain Georges story begins in 1978 when George and Sherry Pitsilides set out to offer a quality, upscale seafood buffet. The concept quickly became a success, culminating in 4 locations throughout Virginia, North Carolina and South Carolina. The restaurant is best known for its Alaskan snow crab legs and abundance of fresh seafood. Its buffet offers over 70 items including all bakery items prepared fresh daily on premises. Captain Georges is now in its second generation of being a family run business, and is headquartered in Virginia Beach, Virginia. Press inquiries please contact Kristina Pitsilides Chastain kpchastain (at) captaingeorges (dot) com.
About Micah Solomon
Micah Solomon is a professional business keynote speaker on hospitality, customer service, the customer experience, and business growth, as well as offering consulting on hospitality, customer service, the customer experience, and business growth. He is a #1 bestselling author and has been named by The Financial Post a "New Guru of Customer Service Excellence." He specializes in creating exceptional customer experiences while keeping an unblinking eye on bottom line results. He built his company, Oasis Disc Manufacturing, from a one-man basement operation into a market leader in the independent entertainment field—a story well known to readers of Fast Company, Success Magazine, Inc. Magazine, Seth Godin's marketing bestseller Purple Cow, The Atlanta Journal-Constitution, and the other outlets where profiles and case studies about Micah have appeared. Micah Solomon was also an early investor in MacSpeech, the Apple-related startup recently acquired by Nuance. Solomon offers information and free resources at http://www.customerserviceguru.com
For more information:
Micah Solomon, micah(at)micahsolomon(dot)com http://www.micahsolomon.com or (484)343-5881(cell) For Micah Solomon on Google Plus: click here
###