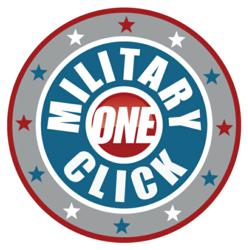 Carrie Laureno, Audience Evangelist and Founder, Google Veterans Network
stated, "VetNet is a one stop shop no matter where you are in your career.
Washington, DC (PRWEB) January 04, 2013
The U.S. Chamber of Commerce's National Chamber Foundation brought together its Hiring Our Heroes program, Google, the Institute for Veterans and Military Families at Syracuse University, and Hire Heroes USA, to discuss the Google veteran and transitioning service member career resource, VetNet. The four organizations are partnering on the new program, to be hosted on Google+ and VetNetHQ.com. Carrie Laureno, Audience Evangelist and Founder, Google Veterans Network stated, "VetNet is a one stop shop no matter where you are in your career. Just select the track that is right for you whether you are active duty, veteran, and/or military spouse." Brian Stann, President and CEO, Hire Heroes USA, Marine veteran and current middleweight in the Ultimate Fighting Championship discussed the basic training track on the VetNet platform. Stann outlined the goals of this platform including development and personal training skills and teaching veterans to market their skills. "This is an area for veterans to share their experience and personal expertise," according to Stann. "There will be large collaborations on hang outs, including resume examples which show how to translate military skills and communicate value to employer in the civilian world regardless of job specialties," explained Stann.
Lieutenant Colonel Kevin Schmiegel (Ret.), Executive Director, Hiring Our Heroes, U.S. Chamber of Commerce and 20-year Marine veteran explained the Career Connections Track. Shmiegel believes this will change the landscape of unemployment for veterans. "This program has great reach related to access to veterans, getting information to veterans earlier. Vetnet is a high tech compliment to the grass roots efforts (such as HOH job fairs) and can reach a wider audience earlier (i.e. when they are transitioning). 1 million armed services members planning to leave service in next 5 years," according to Shmiegel. "Three out of four marines leave after 4 years & most don't know what they are going to do when they leave the service other than go home. Fast Track, which is a jobs map posted on the site, acknowledges that geography drives the decision making process," Shmiegel stated.
Mike Haynie, Executive Director, Institute for Veterans and Military Families, Syracuse University – Entrepreneur track explained this is a "Boots on the ground training program for business owners & transitioning service members." MilitaryOneClick Founder, Jennifer Pilcher and web designer, Kate Fosson, both military spouses, participated in a Google+ VetNet live session on Thursday via Google + and YouTube, "Being an Entrepreneur". This is a virtual space where all participants are invited to hang out, hear stories and ask questions. Haynie also stated on the media call, "this platform will foster a community of veteran business owners and can support, encourage and learn from each other as they move forward on the journey." Pilcher agrees with this mission, "participating in the fireside chat today with fellow military entrepreneurs confirms the struggles, encourages the success and provides tried and true resources to help grow our business. I can't wait to tune in again next week, this is a big hit!"
As Kevin Shmiegel stated on the media call, "VetNet is a 'game changer for families'." "We couldn't agree more," said Kate Fosson of MilitaryOneClick and Kate Fosson Web Design. Fosson continues, "MilitaryOneClick is dedicated to providing the best Opportunities, News and Entertainment and this is an excellent resource we will be promoting within our community."
MilitaryOneClick.com is a global digital media platform serving the military and the community as ONE ~ Opportunities • News • Entertainment
For more information please email: support(at)militaryoneclick(dot)com