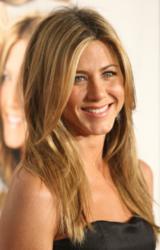 Langhorne, PA (PRWEB) January 08, 2013
Economy, shmeconomy. Why fret over the "fiscal cliff" and Congressional dysfunction when we can look forward to a whole new year of celebrity shenanigans? A new survey conducted by the popular psychic service Hollywood Psychics yielded some interesting – and surprising -- predictions about what our favorite celebrities might face in 2013.
After a year of royal matrimonial mania, with Prince William and Kate Middleton now expecting, Hollywood Psychics weighed in on the crucial question: Boy or girl? Of the 42 psychics surveyed, 52% predicted a pink nursery, several adding that the baby girl's name will most likely be Elizabeth. On another royal front, several psychics saw 2013 as the year in which Prince Harry will find true love and possibly even propose. With his clothes on.
Back in the U.S.A., our own Hollywood "royalty" will have reasons to celebrate in 2013, said the online psychics. Sixty percent predicted that Brad Pitt and Angelina Jolie will finally grant their kids' wishes for parental matrimony in 2013. About the same percentage predicted a boy for the finally pregnant Jennifer Aniston and her partner, Justin Theroux.
High-profile hook-ups for 2013, according to Hollywood Psychics, include several surprises. Apparently, it's going to be a busy year for Lindsay Lohan. Psychic Mark predicted, "Lindsay Lohan and Charlie Sheen become more than friends in 2013," while psychic Sofia said, "Ashton Kutcher will date Lindsay Lohan and Kim Kardashian." Several psychics also predicted a Kim Kardashian–Kayne West breakup, which would leave her open for that Ashton hook-up, if Lindsay doesn't get in the way…
Other potential surprises for 2013: Both George Clooney and John Travolta, according to some Hollywood Psychics, will come out of the closet. Sorry girls! But for all those who have been biting their nails over Robert Pattinson and Kirsten Stewart, the news is all good: Psychics predict a wedding and pregnancy, all in 2013. And if those two can have a baby together, then there's hope for us all!
About Hollywood Psychics:
Hollywood Psychics is an established provider of psychic readings by phone and online chat, appealing to a young professional demographic. Hollywood Psychics experts specialize in astrology, horoscopes, numerology, tarot cards, clairvoyant readings, and many other psychic disciplines. Hollywood Psychics believes in its community of authentic psychics and stands behind the authentic psychic readings they deliver to clients. Visit them online at http://www.hollywoodpsychics.com.
For more information, contact:
Maryanne Fiedler, Marketing Director
maryanne (at) hollywoodpsychics (dot) com
215-953-8568