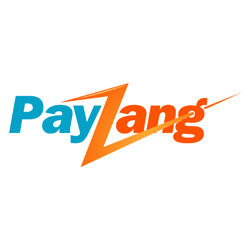 PayZang's pay-as-you-go model enables merchants of all sizes to take advantage of mobile payment processing and API development tools.
Salt Lake City, Utah (PRWEB) January 08, 2013
As an ideal solution for businesses of any size and in any industry, PayZang created a new, flexible, pay-as-you-go system that will allow merchants to maintain complete control of their finances. Both accounts receivable and payable will have access to the many potential benefits starting with a hassle-free set-up. The pay-as-you-go model is a feature that is available without monthly fees so transactions are cost-effective on every level and help make a significant difference in reducing expenses. Businesses that are looking to eliminate overhead and increase profit margins recognize that saving time and money are effective tools. By contributing to accounting through accuracy and efficiency, you automatically contribute to the bottom line.
PayZang is proud to offer unrivaled pay-as-you-go ACH processing and credit card solutions. This comprehensive system will have an immediate impact on a wide array of industries. Collection agencies, healthcare organizations, law firms, retail stores, eCommerce, and municipalities, are just a few of the companies that will see more accuracy and better efficiency by taking advantage of the products and services at PayZang. These types of companies and others will be able to provide their customers with risk-free transactions—just one of the many necessities to ensure customer retention in this technological age and extremely competitive market.
The flexible pay-as-you-go model by PayZang provides access to these and other merchant services:

ACH Processing (eCheck): Businesses and individuals can now send and receive instant and accurate check payments at any time and from anywhere there is internet access by partnering with PayZang. Fast, efficient, and cost-effective, PayZang provides a fast lane from bank account to bank account with ACH or eCheck processing.
Payment Gateway: A PayZang payment gateway enables merchants to maximize their efficiency by handling payment authorization with real-time, generating account settlements with total accuracy, and completing reports with more detail. This service allows for faster access to funds and sensitive customer data is always protected.
Mobile Payment Processing: Merchants on the move can quickly receive and process payments from any internet-accessible location using a tablet device or smartphone. PayZang offers instant, accurate, end-to-end mobile payment processing.
Online Payment Processing: PayZang has a long list of product and services that includes Web Pay tools. These effective solutions allow merchants to receive secure online payments with incredible ease by simply having access to the internet.
Online Credit Card Processing: PayZang offers split-second approval time, immediate funding potential, comprehensive risk management, mobile processing, and detailed transaction reports.
Check Verification: PayZang's CheXshield is a proprietary composite check verification system.
Partner with PayZang for comprehensive merchant services solutions and profit from the many potential benefits. Any business in any industry has access to the strong and efficient management tools offered through the PayZang pay-as-you-go model. By merging your business into the fast lane with electronic accounting, any company can conduct more accurate and more secure payment processing. The PayZang model is a custom-developed system that ensures your unique business needs are always in line with your objectives. Ultimately, this option allows more time and energy to be devoted to your business and creates more room to achieve greater success.
About PayZang:
PayZang provides state-of-the-art payment processing solutions for merchants and business owners regardless of the size of their operation. Built upon a trustworthy foundation of reliable, on-demand merchant services, PayZang has added its pay-as-you-go model to empower merchants with a simple and intuitive way to handle all of their payment processing needs without the worry of monthly fees or setup fees. For more information, go to http://www.payzang.com.