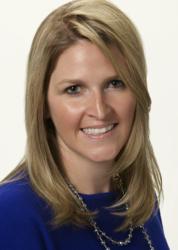 Why wait for someone to give you a job when you can create one?
Roanoke, Va. (PRWEB) January 15, 2013
Samantha Steidle, an expert on entrepreneurism and coworking, announces the launch of consulting services for communities to build entrepreneurial "ecosystems" that solve the problems of unemployment and make economies stronger.
"We often think we must wait for large employers to create opportunities for job-hungry Americans," says Steidle. "Yet is this really true? It's time to think differently about the U.S. employment crisis."
"Why wait for someone to give you a job when you can create one?" says Steidle, founder of the Business Lounge, a coworking facility based in Roanoke, Va. "With a little encouragement, many people would launch successful freelance careers or even start high-growth enterprises. Maybe all they need to know is how. That's where entrepreneurial ecosystems come into play."
Steidle points to the example of Washington State's Employment Security Department, which launched a Self-Employment Assistance Program (SEAP) for unemployed workers to start new businesses that offer job opportunities to other workers.
Meanwhile, says Steidle, enterprising people across the country have embraced entrepreneurship during this challenging economy. In 2009, the rate of U.S. entrepreneurship climbed to its highest level in 14 years, according to the Kauffman Index of Entrepreneurial Activity.
All that entrepreneurship keeps unemployment at bay, and it may even serve as a catalyst of economic growth, according to a study by the Small Business Administration.
"Workforce and economic development agencies across the nation could build on these efforts by launching programs to encourage entrepreneurship in their areas," says Steidle. "For example, local governments can partner with incubators and coworking spaces to provide resources and funding for unemployed individuals to attend startup 'boot camps.'"
Steidle's newly launched consulting services are tailored to economic development agencies, small business development centers, and other coworking communities.
Would you like to know how to establish an entrepreneurial ecosystem or a coworking facility in your area? Call Samantha Steidle at (540) 397-4377. You can also learn more at: http://www.BusinessLoungeDevelopment.com
________________
Samantha Steidle is an expert on entrepreneurial ecosystems and coworking spaces. She is the founder of Roanoke, Virginia's premiere coworking space, the Business Lounge. Ms. Steidle is also president of the ad agency Virtual Marketing, and she is a professor of entrepreneurship and marketing at Virginia Western Community College.